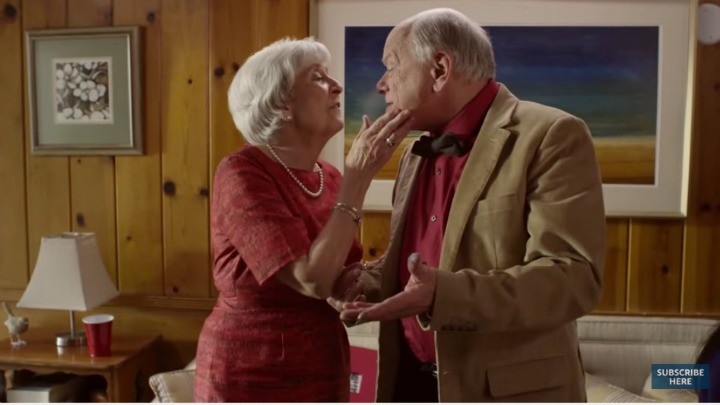 How do you celebrate your wedding anniversaries? Do you limit it to the "big ones" or make a fuss for every year that you've been together?
Barbara and Wes Nathanson met in high school when Wes won a singing competition. They've been singing together ever since and have had two children together plus a swag of grandchildren.
It was one of these grandchildren that no doubt made them watch the Disney movie Frozen over and over again, which has inspired this fantastic duet.
The Nathansons worked with Disney to produce a cover of the song Love is an open door, which is sung by Anna and Hans in the movie when they fall in love "at first sight".  It was an approporiate choice for the real-life couple who eloped just six weeks after their first date.
They filmed this fun, loving video with their family and friends; Disney shared it and the whole world is just loving it.
How long have you been married? How would you like to celebrate your 50th wedding anniversary? 
Comments