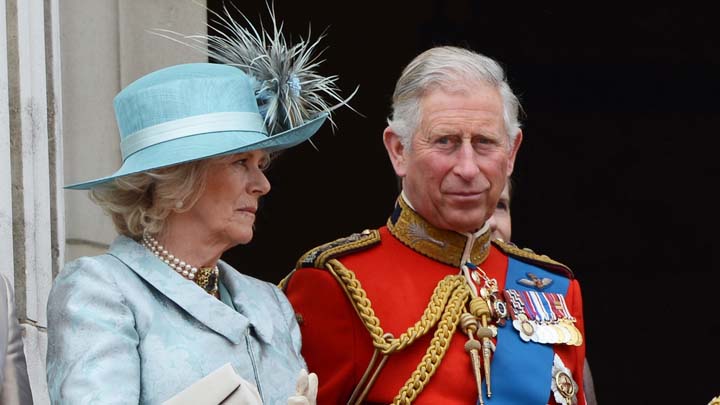 Prince Charles and Camilla have landed in Australia for the first time in three years for their Royal tour. The first stop? The Barossa Valley for a tipple!
The regal pair were greeted by thousands when they arrived into Tanunda, South Australia this morning, before they headed off to the famous wine region.
Fresh from their New Zealand tour, there was no signs of fatigue – you can clearly see they enjoyed the wine!
The Guardian reports the Prince of Wales and Duchess of Cornwall arrived in a RAAF Boeing 737 VIP jet about 1pm local time and were met by the governor general, Sir Peter Cosgrove, the South Australian governor, Hieu Van Le, and the state premier, Jay Weatherill.
Dressed in matching (perhaps not deliberately) outfits – Charles with a grey suit and purple tie, and Camilla with a crisp white jacket – they both wore a poppy on their lapels.
Local artworks and community projects were shown to the pair, before they took a tour of the Seppeltsfield winery.
This evening the Duchess of Cornwall will attend a roundtable on domestic violence with Rosie Batty, while Prince Charles will head to Bowden to see the development of the Prince's Terraces, a housing project funded by his charity, the Prince's Foundation for Building Community.
For Remembrance Day tomorrow, the Royals will meet Malcolm Turnbull and attend Memorial Day ceremonies at the Australian War Memorial in Canberra.
Check out the pics below and tell us, are you excited we have royals on our soil?
Comments