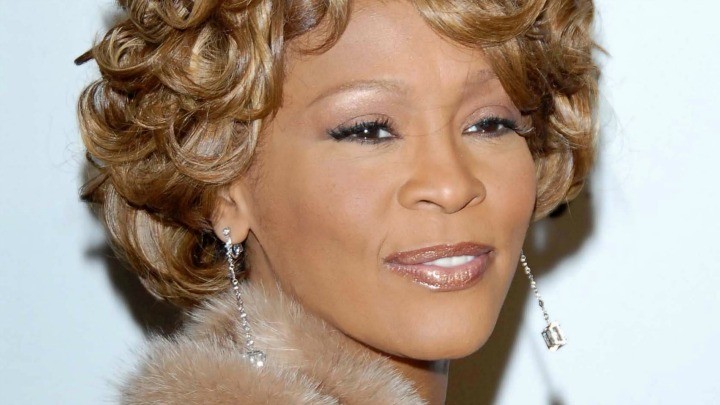 In the world of music, having a hit song can mean the difference between legendary status and a total flop. While most of these artists have gone on to achieve great success with other songs, we bet they're kicking themselves for turning down some of these absolutely classic tunes!
Some songs on this list were written especially for a particular artist, only for them turn their nose up at it. This gave other artists a perfect opportunity to swoop in and make themselves known instead. Take a look at the list and tell us.. Which is your favourite song? Can you imagine it being sung by anyone else?
How Will I Know
Turned down by Janet Jackson, picked up by Whitney Houston. 
'How Will I Know' is truly a Whitney classic, but it wasn't always intended that way. Songwriters George Merrill and Shannon Rubicam originally penned the tune for Janet Jackson, but the singer was reportedly unimpressed and firmly turned down their offer. Music industry legend Clive Davis got wind of the song and decided to give it to Whitney, who turned it into a number 1 hit around the world.
Call Me
Turned down by Stevie Nicks, picked up by Blondie.
Music producer Giorgio Moroder originally wanted Fleetwood Mac singer Stevie to write lyrics and sing on his new rock/ pop song. However, Stevie had to turn down this offer due to contractual issues, leaving the court open for Blondie to try their hand at it. Debbie Harry ended up writing the lyrics and melody for the song, and Blondie took the tune to the top of the charts in 1980.
Total Eclipse of the Heart
Turned down by Meat Loaf, picked up by Bonnie Tyler.
It's hard to believe this song was originally meant to be sung by Meat Loaf, of all people! Songwriter Jim Steinman thought Meat Loaf would be perfect for song's soaring melody, but it was picked up by Welsh singer Bonnie Tyler, who's powerful voice turned it into a ballad for the ages.
Don't Want To Miss A Thing
Turned down by Celine Dion, picked up by Aerosmith.
As much as we love Celine, we can't imagine anyone but Aerosmith's Steven Tyler belting out this heart-wrenching ballad. The tune ended being the theme song for the movie 'Armageddon' and sold 1.2 million copies around the world in 1998. That same year, Celine released her classic and highest selling single 'My Heart Will Go On'. We'd say everything worked out for the best here!
Rock Your Body
Turned down by Michael Jackson, picked up by Justin Timberlake.
If your child was a fan of boy bands in the nineties, you've probably heard Justin Timberlake's voice booming out of a stereo in your house. Justin was part of popular American boy band *N SYNC, but found fame on his own with this catchy tune. Justin originally write the song for Michael Jackson, who decided to give it a miss. The former boy-bander decided to record it himself and went on to top the charts and win multiple awards.
Golden Years
Turned down by Elvis, picked up by David Bowie.
David Bowie wrote this song especially for Elvis, but the legend's rapidly declining health and retreat from the spotlight meant he had to pass on it. Bowie decided to record the tune himself and released it on his album Station to Station in 1976. Elvis sadly passed away in his Graceland mansion only a year later.
Hungry Heart
Turned down by The Ramones, picked up by Bruce Springsteen.
This one wasn't exactly turned down by The Ramones… The punk band's lead singer Joey Ramone was a fan of Bruce Springsteen and asked The Boss to write a song for the band. Springsteen agreed and penned 'Hungry Heart' for band, but later had a change of heart and decided to keep the song for himself. It ended up becoming Springsteen's first top ten hit and set him on the path to legendary status.
Which one of these songs is your favourite? Do you think any of these songs would have been as good if they were sung by someone else?
Comments