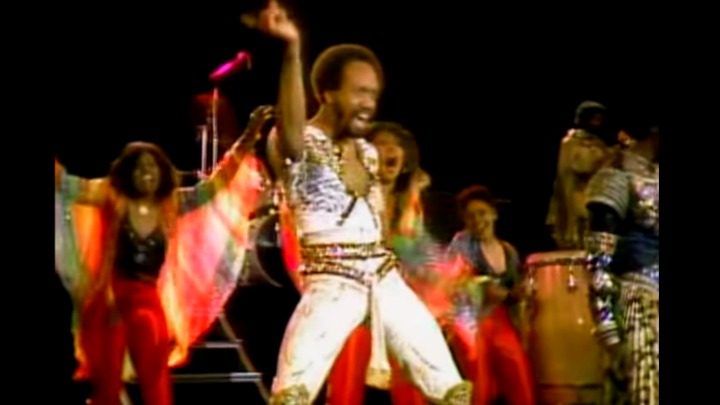 Have you ever wondered how songs are written? Some artists write based on their life experience or by observing others. For example, the 1983 'Uptown Girl' hit about a working-class man who longs for a wealthy uptown girl was inspired by not one, but three women Billy Joel had memorable encounters with – Christie Brinkley, Whitney Houston and Elle Macpherson!
You'll be surprised what inspired these three different song writers to come up with tunes that have been extremely successful and popular. The writers of 'Stop! In the Name of Love', 'Boogie Wonderland' and 'What a Fool Believes' spill the beans to Simon Barber and Brian O'Connor of Sodajerker on what gave them the lightbulb moment…
Stop! In the Name of Love
This song was by the Holland-Dozier-Holland songwriting team who along with the Holland brothers wrote heap of songs that shaped the Motown sounds in the 60s.
Lamont Dozier said, "a lot of the stuff was born, through those type of simplistic things. "For example, for 'Stop! In the Name of Love', the title was inspired by an argument he had with his girlfriend when he was caught with another girl. She told him that she was tired of his antics and he replied, "Please, you got to believe me, there wasn't nobody here, stop … just stop in the name of love, will you?"
That moment, he realised that he had just come up with a song idea which he later took to the team to develop. The song was performed by The Supremes which became the most successful American performers of the 1960s.
Boogie Wonderland
Remember this Earth Wind and Fire's disco classic? Despite its upbeat tune, the lyrics actually has a darker origin according to songwriter Allee Willis.
"There was a Diane Keaton movie out that year called Looking For Mr Goodbar, where she just goes to the disco every night, because she's such a mess, but when she goes into the club, she loses herself in the frenzy of the club, brings home a different guy every night and eventually comes home with a serial killer," she revealed.
"No one would think that was the inspiration for Boogie Wonderland, but it was," said Allee.
What a Fool Believes
This 1979 Doobie Brothers hit was written collaboratively by Kenny Loggins and Michael McDonald before they even met. But how? When Kenny heard from his manager that Michael was looking for people to collaborate with, he went over to Michael's house.
As Kenny was unloading his guitar out of the car, Michael was in his playing some tunes. "When I got up to the front door, my imagination just kept going and I imagined the part of the song that goes 'She had a place in his life'," said Kenny. So he knocked on the door and said, "Hey, Mike, that thing you were just playing, I think I know how the bridge goes."
The single reached number one on the Billboard Hot 100 on April 14, 1979, remaining in that position for one week and received a Grammy Awards in 1980 for both Song of the Year and Record of the Year.
Do you love these numbers? Do you know the story behind other popular songs?
Comments