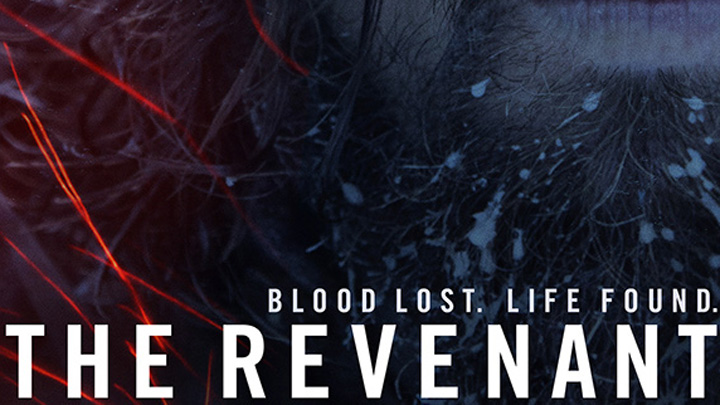 I went along to a screening of this film today having a fairly good idea of what to expect after watching the trailer and reading a couple of non-spoiler reviews – a harrowing tale of survival set amongst a cold and desolate wilderness area somewhere in the north of America.
Apart from a compelling story, what came as a wonderful surprise was the stunning cinematography captured by a brilliant team of cameramen under the very clever eye of a skilled director.  Just the panning shots from ground level up into the magnificent tree canopies are enough to feed your spirit as one season gives way to another or daylight changes to a night sky – and as the tiny ice crystals coating their spindly branches then glimmer in the moonlight. Add into the mix those awe-inspiring Rocky Mountains, so often cut through by fast flowing rivers that forge their way down breathtaking gorges and canyons, and you have a panorama to rival those in other epics like Doctor Zhivago and Dances With Wolves.
Every scene was breathtakingly beautiful, while many, and often at the same time, were grotesquely gory. The filmmakers incorporated a backdrop of the most stunning of scenery with the worst humanity can do to each other and both were played out in all of their fullness. Even in the most horrific of scenes, the background was a visual wonder.
Based on a true story, this cinematic marvel was shot in the wilds of Alberta and British Columbia in Canada – and much to my delight, around many of the places my husband and I visited only 18 months earlier so it was easy to recognise a few, and make me long to go back for a longer visit. Then for one unforgettable scene where Leonardo DiCaprio had to brave a freezing cold river and subsequent waterfall, the location moved to Montana in the USA.  Finally, the cast and crew had to be transported to the southernmost reaches of Argentina for the chilling – and yes, both meanings of the word – climax when the snow started melting in the north.
With not only these eye-catching earthly wonders on display, audiences are also privy to two other phenomenal events – a spectacular meteor shower that comes to a watery grave, along with witnessing the power and destruction of a full-blown avalanche in all of its glory.
The storyline is one of the most brutal anyone could ever imagine. Knowing it is what actually happened to a living being definitely makes your skin crawl, especially when you see the exceptional attention to detail the makeup artists put in to simulate the deep wounds from the hell on earth Hugh Glass (Leonardo DiCaprio), along with many of his cast mates, are subjected to. As well as those cleverly delivered technical additions, the scenes move fast and furious, often taking you to places you're not expecting. Personally, I flinched visibly three times throughout the movie – two accompanied by very audible gasps with a hand covering my mouth as these scenes unfolded with either brute force or by taking an unexpected turn … well, actually it was a very long plunge. I can only say I'm glad the director didn't decide to shoot them in 3D!
This is definitely a film whose breathtaking landscapes should first be appreciated in a full cinema. For the screening I went along to today, much to my delight South Bank Cineplex delivered it on their huge Imax screen so each scene was absolutely captivating. And yet, this wasn't the only thing that held me captive or made me thankful I decided to discover why it was nominated so often, as well as won so many awards already, even before the Oscars have been held – a woman on her own watching a very blokey film. Mark L. Smith and Alejandro González Iñárritu have written a heartstopping screenplay based on fact that is definitely worth the telling in all of its gore and ruggedness.
And if you really stop to think about it as the credits start to roll, the final few seconds contain a subtle but wonderful tie to the opening. I'm not going to tell you what it is … you'll just have to go along to see for yourself, but don't forget to note those first few lines spoken by Hugh Glass in the Pawnee language so you can then reflect on them at the end, and maybe in a similar fashion to me.
A very well-deserved 8 out of 10.
P.S.  Now I know why we were warned on our Canadian tour to talk loudly and make a lot of noise when wandering through the North American wilderness during bear season! I advise everyone else to remember as well after seeing this stunning film.
Tell us: have you seen The Revenant yet?
Comments