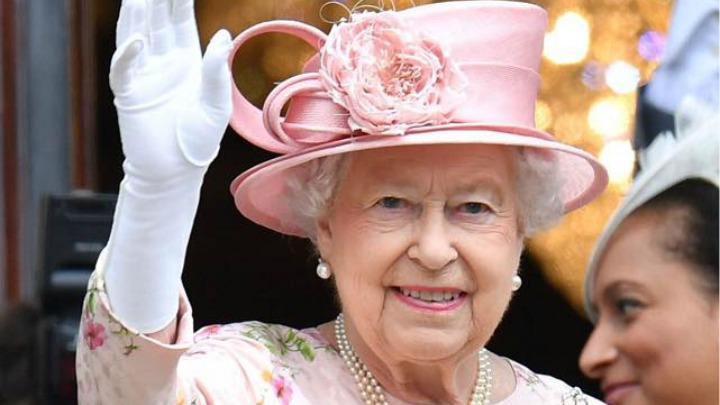 She's arguably the most stylish 90-year-old on the planet, but that doesn't mean the Queen won't take fashion advice from those around her.
In fact, it looks like Her Majesty has taken a leaf out of the Duchess of Cambridge's book by deciding to forgo a new dress at her latest royal engagement and recycling an outfit from the past.
The Queen is known to carefully pick each outfit she wears, often choosing bright colours so she can easily be seen through the crowd by all those who turn up hoping to get a glimpse of the monarch.
Arriving in Liverpool yesterday though, she wore a lovely flower-patterned dress with a matching pink coat and hat – the exact same outfit she wore to the 2013 Royal Ascot.
The only difference this time was her handbag, something which she is very particular about.
She reportedly has over 200 in her collection and has them specially made with longer handles so she can shake hands with people without her purse getting in the way.
It seems that everything the Queen does when it comes to getting dressed in the morning is thoughtfully planned out so anyone who gets to meet or see her has a seamless experience.
It's not often that she wears the same outfit twice though, which is why her latest look took many by surprise.
Kate is known for being thrifty and recycling her beautiful ball gowns, coats and shoes multiple times.
The Duchess reportedly doesn't see the point in spending loads of money on new designer outfits when she has a wardrobe full of them already.
It's a trait that has earned her lots of respect throughout Britain, with many praising her for not being wasteful with money and understanding the value of a dollar (or pound).
While the Queen was greeted by hundreds of happy royal watchers in Liverpool, it seems not everyone was thrilled to meet her.
One photographer captured a picture of a little boy bursting into tears after he handed Her Majesty a bunch of flowers.
The Queen took it all with good humour though, giving a small chuckle and a wave to him as she moved on.
What do you think about the Queen's style? Are you a fan of the royals?
Comments