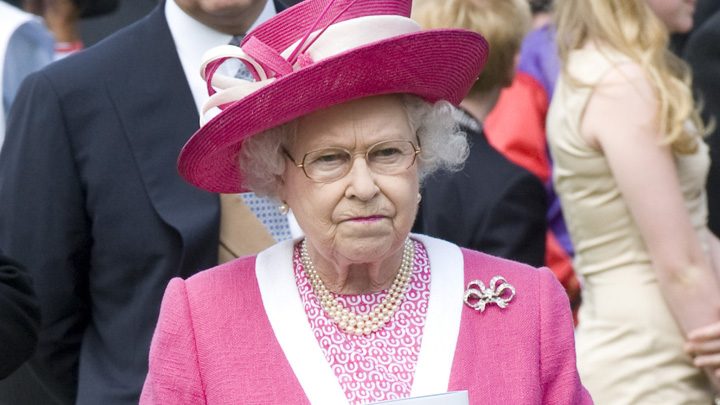 The Queen is known for her stoic nature and ability to keep her emotions in check, so the latest photos of Her Majesty are very humbling and nice to see indeed.
Anyone who has been to a memorial service for soldiers knows that feeling of pride and sorrow that wells up inside of you. It is very difficult to keep it inside.
It seems this feeling also overwhelmed the Queen and she was photographed wiping tears away with her gloved hand at a service for soldiers killed while serving in the Duke of Lancaster's Regiment at the National Memorial Arboretum in Alrewas, Staffordshire.
It has been almost 20 years since the Queen last publicly wept – the last time was when the Royal Yacht Britannia was decommissioned in 1997.
The royal matriarch laid a wreath at the new memorial with the message: 'In memory of the glorious dead. Elizabeth R', reports the Daily Mail.
She also unveiled the new bronze memorial, a 'Lion of England' to commemorate the 32 people who have died whilst serving with the Regiment since its formation.
Sculptor Georgie Welch, said the bronze sculpture 'was five-and-a-half months in the making in clay before it went to the foundry.
'The Queen said it was very lifelike and that it had a real look of power. She also said it looked fearless. I was so nervous I couldn't stop my knees shaking, but the Queen was absolutely charming'.
Take a look at the photos below and tell us: is it nice to see the Queen showing her emotions?
The Queen wiped away tears from her eyes at the unveiling of a memorial to soldiers killed in service https://t.co/acHsYVGvJ1

— Sky News (@SkyNews) May 17, 2016
The Queen's tears for the fallen: A rare public display for Britain's war heroes.https://t.co/asuDZcuc1I pic.twitter.com/k4ogqyZ3bf

— Helen (@Hells4Heroes) May 17, 2016
The Queen sheds a tear for fallen soldiers in rare public display of emotion https://t.co/hIftpb9KO8 pic.twitter.com/mTlq0x0c11

— Daily Mail U.K. (@DailyMailUK) May 17, 2016
Comments