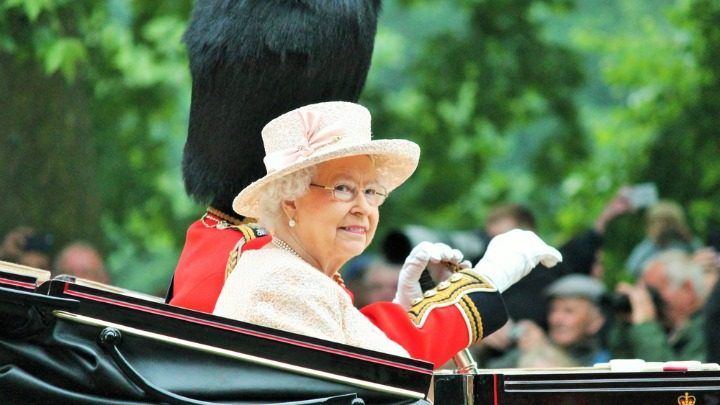 Queen Elizabeth has had a busy year celebrating her 90th birthday with a number of ceremonies and events across her kingdom.
Now though, Her Majesty has gone global, gracing the cover of Vanity Fair magazine and looking absolutely beautiful while she does it.
It's the second time the Queen has appeared on the cover and this time she brought four of her beloved corgis, Willow, Vulcan, Candy and Holly along too.
The photographs were taken by famed photographer Annie Leibovitz and are part of a series of portraits taken for the special issue.
In a rare display of openness about her private life, the Queen briefly touched on her relationship with her husband of 69 years, Prince Philip, saying he has been a constant source of support for her.
"[He] has been my strength and stay all these years," she said.
Ms Leibovitz says the Queen was very involved in the shoot and that all of the details in the photos were her ideas.
"The most moving, important thing about this shoot is that these were all her ideas," Ms Leibovitz said.
"She wanted to be photographed with her grandchildren and great-grandchildren; her husband, Prince Philip, the Duke of Edinburgh; her daughter, Anne, the Princess Royal; and her corgis.
"I was told how relaxed she was at Windsor, and it was really true. You get the sense of how at peace she was with herself, and very much enthralled with her family."
Earlier this year, Vanity Fair released another picture from the shoot showing Queen Elizabeth sitting with all of her great grandchildren, including Prince George and Princess Charlotte.
What do you think about the Queen's cover photo? Are you a fan of the royal family?
Comments