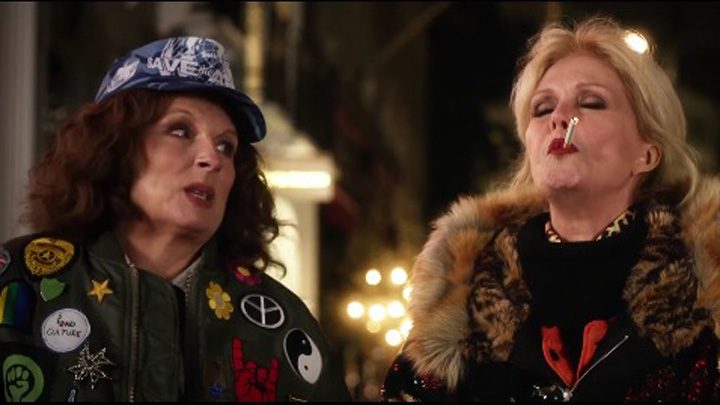 It's been many years since the Ab Fab girls were on our screens but now, they're back on the silver screen no less!
Patsy and Edina are still as fabulous and mischievous as ever, judging by the official film trailer of the Absolutely Fabulous movie.
It was released overnight and has already sparked excitement from fans across the world. The plot of the movie centres around the accidental killing of supermodel Kate Moss by Eddie.
Hilarity ensues as the pair try to evade police questioning over the incident that makes global headlines. They escape to France and, well, the rest we'll have to see for ourselves!
Australian fans can rejoice even more: Jennifer Saunders and Joanna Lumley will both be heading Down Under for the premiere in August.
The film is full of celebrity cameos including Kate Moss and Stella McCartney.
Fans will be happy to know Jane Horrocks (Bubble) and June Whitfield (Eddie's mum) are back, as well as series regulars Lulu and Kathy Burke.
Take a look at the hilarious trailer below and tell us, will you see it?
Comments