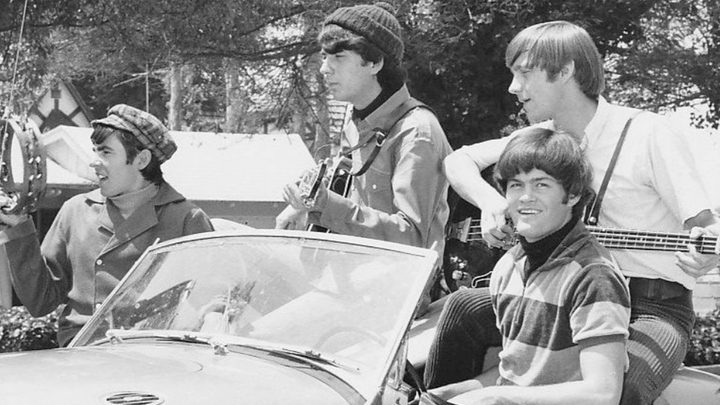 A band of four guys took the world of music and fandom by storm in the 1960s. No, not THOSE four guys, we're talking about The Monkees.
The Monkees were a made-for-TV band that were set to rival The Beatles and their rabid fan base. After the tragic loss of lead singer Davey Jones in 2012, the idea that there might be a new album from them was looking dim.
The surviving members have brought new light to The Monkees with the release of the first album in 20 years, Good Times! The album features a veritable who's who of songwriters including Noel Gallagher and longtime writer Neil Diamond. Diamond penned many hits for The Monkees during their initial run including their worldwide smash I'm a Believer.
While Davey is sadly missing from a majority of the album, he does a feature on the track Love to Love from archival recordings. The song fittingly was written by Neil Diamond.
The album is available now, and the reviews have already been great with one Amazon reviewer saying "That said, this album manages to replicate the latter-era Monkees' catalogue both in song genre and in new versus previously recorded/augmented material. This album should satisfy both the hit-seekers and those of us looking for the hidden gems."
Critics around the globe are calling it a return to form and even Rolling Stone said Good Times! "is also their best since the Sixties".  It is the perfect way to celebrate the 50th anniversary of The Monkees
Where you on Team Beatles, Team Monkees, or Team Love It All? What is your favourite Monkees track?
Comments