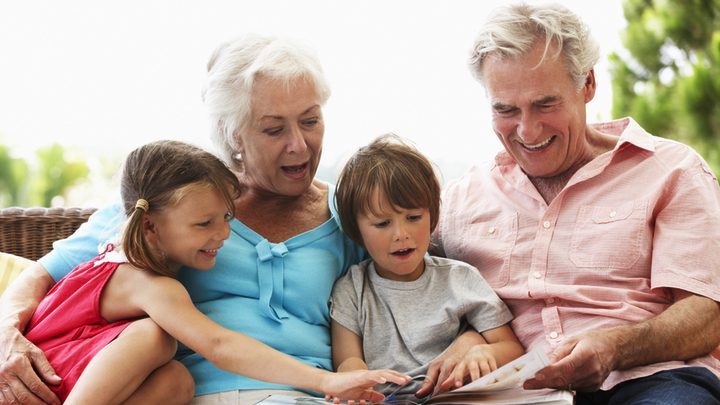 When you read a story to a child, whether at bedtime or just quiet time, you have a special bonding moment that they remember for their entire life. Every laugh at a funny picture, every gasp of wonder, and every demand of "again, again!" is fulfilling to both of you.
There are many different types of "reading performance" that people like to give. When reading some like to act it out, give each character a different voice, and make a performance of it. Where others would rather let the author weave a web of wonder from the words themselves. No matter how you like to read the story, the result is the relatively the same. You are educating the child, feeding their imagination, and improving their knowledge of the language while you are creating a quality moment with your child or grandchild.
Screenwriter Lucy Dahl, daughter of children's author Roald Dahl, recently shared with Time how far her father would go to make sure that the magic and wonder was always part of his children's story time. While they always knew that their father was engaging them in pretend, they understood how special it was. Roald would hang shiny "witch balls" from their bedroom ceiling to protect them while they slept, prepare them witch's potions (a fruit milkshake with food colouring), and spin them tales of Mr Fox and the BFG.
Lucy writes "After our story (which was never read, always told) was over, my father would take our empty witch's potion glasses, then always ensure that our little window was cracked the tiniest bit. He did this to make sure that later the BFG could get his stick through to blow dreams into our room. Then my father kissed us goodnight, tucked us in snugly, and turned out our light."
It was this same sense of wonder and magic that Roald Dahl put into his books that many have shared with their children or grandchildren. Perhaps you acted like the BFG, shared a cheeky bit of Willy Wonka chocolate, or made up original adventures of Mr Fox running through the back garden.
In a time where it is easier to let the television or the internet entertain a child, there is no denying that a book and your voice can create a more creative world than Hollywood ever could.
What are some of the books or stories that you shared with your child or grandchild?  Did you do the voices and act it out?  What books are a must at story time?
Comments