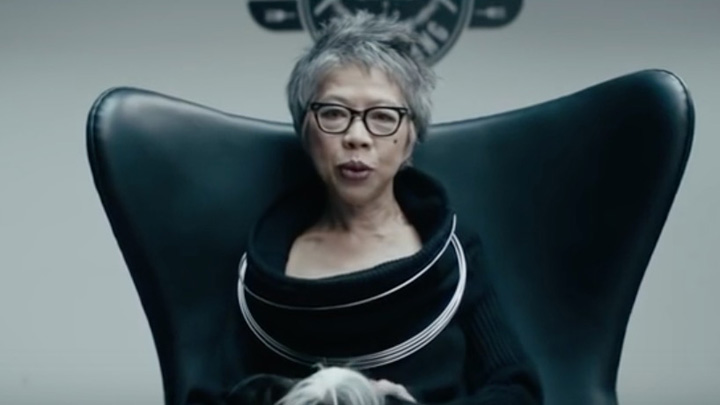 SBS news reporter Lee Lin Chin is known for her eccentric nature but that wasn't what a number of viewers complained about when they saw a recent ad.
No – they complained about kale. Yes, the leafy green found in salads and health food lovers' pantries around the country.
In an Australia Day ad for lamb, Lee Lin and Lambassador Sam Kekovich go on a fictional quest to save Aussie expats from going without lamb on January 26. In their mission, Lee Lin is seen shaking her head and yelling "vegans!" while Sam uses a flame thrower on a bowl of kale and tofu.
And the vegans weren't happy: the Meat and Livestock Australia advert had 376 complaints for the television version, and 241 for an online version and 208 for a social media version, making it one of the most complained about ads of the year.
"This ad is offensive to vegans," one complainant wrote. "In the ad a vegan's house is lit on fire while the vegan is still inside because he won't eat lamb", reports News Corp.
Another said it was a "vilification of people for their lifestyle choices and beliefs" and "It's not funny and I'm sick of it. It's free-to-air bullying that singles out people who don't eat meat as anti-Australian and ripe for ridicule and, apparently, burning of furniture."
But that wasn't all. Others said it was "exclusivist and discriminatory", "very violent and hate filled" and alleged that it "incites violence against a group of people".
In response, Meat and Livestock Australia said burning kale was comical and fanciful and it is not "an act of bigotry or the incitement of hatred towards members of the community with particular dietary preferences … The advertisement is not to be taken seriously and its content is not a means of vilifying or defaming vegans or vegetarians."
The Advertising Board of Australia dismissed the complaints, saying "the overall tone and theme of the advertisement is intended to be humorous".
Watch the ad yourself and tell us, is this political correctness gone mad?
Comments