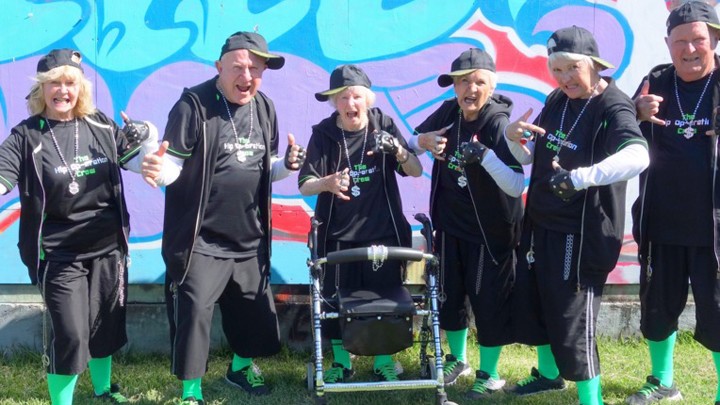 The Hip Op-eration Crew is the world's oldest dance group, and they're back with a new routine and a new win.
At Friday's Auckland Regional Hip Hop Championships, the crew of dancers aged 71-96 years old got on stage and did what they do best: make people smile and dance!
On their website, the crew say they want to form connections with younger people and change attitudes towards the older generation – and we couldn't be more supportive of them.
One member is legally blind and partially deaf, one member uses a mobility aid, one member is profoundly deaf, two members have had major heart surgery, many have artificial knees and hips, there is a married couple in the group (aged 82 and 84 years old) and all members have arthritis.
They are all neighbours and live on a small island off the East coast of Auckland in the South Pacific (Waiheke Island).
We reckon we need more groups like Hip-Operation to show the world that you might be getting older, but it doesn't mean you have to be old!
The crew wrote on their latest video: "Our performance at the Auckland Regional Hip Hop Championships on 27th February 2016 – We got a score higher than some junior crews and scored just 0.8 points lower than the world champion junior crew Bubblegum. We also came first in the Masters Division".
Take a look at their great achievement below… do you love them?
Comments