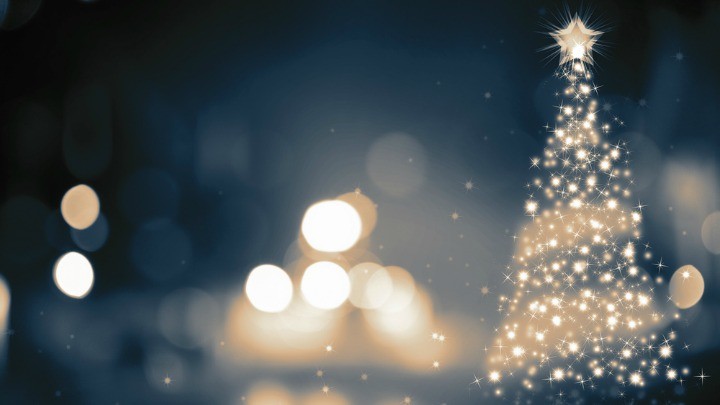 If you're not yet in the festive spirit, this should help. A Canberra father has earned himself a place in the Guinness book of records for his epic Christmas lights display, which includes more than half a million LED lights.
David Richards, who is known in the capital as the 'Christmas Lights Man', regularly puts on an impressive display, but after having 75,ooo visitors to his house last year, decided to move the display to the city.
This Christmas tree in Canberra, Australia just set a new record for the most lights https://t.co/ajSHxpdOKi pic.twitter.com/tl7aeZLXhl

— GuinnessWorldRecords (@GWR) November 28, 2015
This year's tree is decorated with baubles, lights an flashing presents and is adorned with a 1.5-metre star containing 12,000 bulbs. It took Mr Richards a whole year to put it together.
#ICYMI: #Canberra breaks world record for lights strung on a Christmas tree https://t.co/BnpeNK1wxG https://t.co/tLJaHDVZgM

— ABC News Canberra (@abcnewsCanberra) November 27, 2015

While the tree brings nothing but smiles to thousands of families, the motivation behind it is heart-breaking. Mr Richards and his wife Janean lost their son at just one month old in 2002 to SIDS and have been raising money for SIDS and Kids ACT.
The couple has raised hundreds of thousands of dollars through various fundraisers and record attempts.
The Canberra tree beats the previous record of 374,280 lights by Universal Studios Japan in October 2015.
"For a little charity to come out of nowhere and beat the previous record is extraordinary," said Mr Richards.
Our @GWR #Christmas tree is making news around the world, #Canberra! Thanks to all involved in #sidsandkidslights! pic.twitter.com/7fcEwrcaS4

— SIDS and Kids ACT (@SIDSandKidsACT) November 28, 2015
In 2014, Mr Richards and the SIDS charity set a world record for the largest image made of LED lights and, in 2013, he reclaimed the record for the most Christmas lights on a residential house.
"Ever since our tragic loss in 2002, SIDS and Kids ACT has been an organisation close to our hearts. We want to support them so they can continue to provide bereavement services to Canberra and the surrounding community," says Mr Richards.
SIDS and Kids ACT CEO Lisa Ridgley, "Our organisation is truly grateful for all David does. We've been working on this since January; it's been fantastic watching it all come together. Christmas Lights in the City would not have been possible without the contribution from David, local businesses and the Canberra community. It is an incredible way to bring people together at Christmas… what a gift for Canberra!"
Have you decorated your house with lights or seen a good display near you? We'd love to see your pictures!
Comments