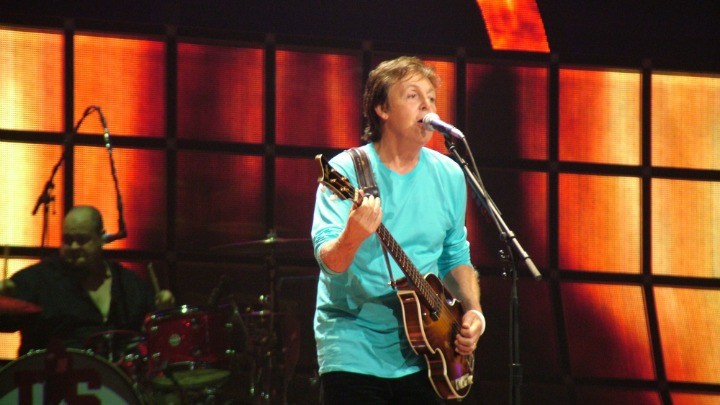 "Will you still need me, will you still feed me, when I'm sixty-four?" goes the catchy Beatles hit tune.
In a case of life imitating art Sir Paul McCartney, 73, has found out the hard way exactly how it feels to be unwanted when the music legend was barred from entering a prestigious Grammys after party.
The 5 time-time Grammy winner and popular younger artists Beck and Foo Fighters drummer Taylor Hawkins, were turned away, not once but twice from the celebration at The Argyle in Hollywood.
In a video captured by TMZ, McCartney can be heard commenting after the first snub: "How VIP do we gotta get? We need another hit, guys."
Following a second failed attempt to get thru the VIP ropes the trio headed off instead to the Republic records after party.
They were welcomed inside without a hitch and mingled with Grammy winners Taylor Swift and The Weeknd.
Other artists were shocked when they heard about McCartney being bounced.
Rapper Bow Wow said: "Wait, the Paul McCartney came to Argyle … and they wouldn't let him in? You've got to be lying."
Meantime in a tweet later the young party host Tyga said he was unaware Sir Paul had tried to enter the party.
Seems like a pretty shady excuse. Wonder whether the young singer will still be rocking the Grammys like the Beatles legend when he's 64?
Share your thoughts…
Comments