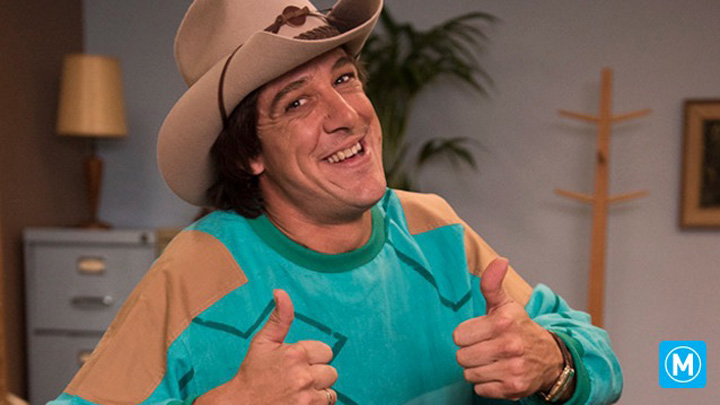 He's the man who introduced Australia to Skyhooks, Elton John, KISS and Madonna, just to name a few, and now Molly Meldrum has been honoured in the Channel 7 mini-series, Molly.
The first sneak peek of the program, due to air in February, has just aired and from all reports it looks like it will be a cracker in the ratings, with Samuel Johnson playing the revered music journalist and commentator.
Most of us remember Molly from his many years as host on Countdown, as well as that infamous interview with Prince Charles. He has been a constant in Australian music and us Aussies have him to thank for countless exclusive interviews and concerts.
In 2011, Molly suffered a tragic fall that saw him break numerous bones and be placed in an induced coma. He's bounced back remarkably, and for 72-years-0f-age, he's still his cheeky self.
Speaking to News Corp about the mini-series, he said "Sam does a better job of playing me than I do, the bastard".
The music guru watched a rough cut of the mini-series with Johnson, which also touches his personal and family life.
"It was very strange for me to watch," Meldrum said.
"Molly's a living legend," Johnson said. "Obviously having Molly in my corner was essential to me getting the role. I've known Molly for a long time. I wanted someone who knew Molly to play him.
"Whenever an actor plays a real person you have to tread that fine line between mimicry and representation. I didn't want to mimic Molly, I wanted to represent him. If I was just copying him it would have probably come out like a Fast Forward sketch!".
Watch the preview of Molly below and tell us, are you looking forward to seeing it?
Comments