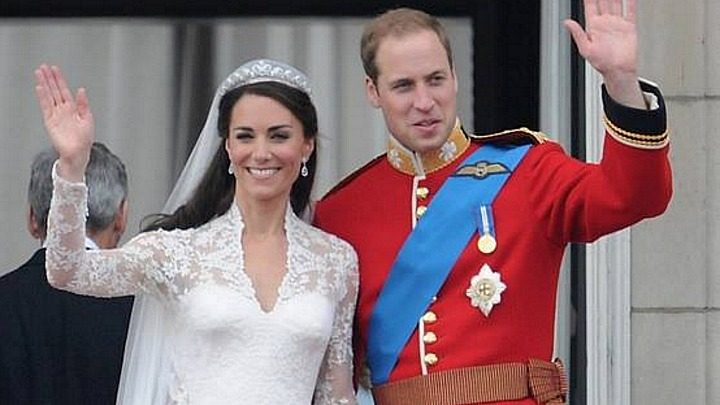 It's hard to believe it's been five years since the world tuned in to watch Kate Middleton walk down the aisle and marry her prince.
Since then the Duke and Duchess of Cambridge have welcomed their two children, George and Charlotte, and have travelled the globe together as part of their royal duties.
The Duchess has impressed everyone with how well she has adapted to her new role as a full-time mother and public figure and William has continued to be an impressive public servant with his work in the military and numerous charities.
What some people say is most impressive though is how to couple have managed to stay connected and grounded despite their hectic lives.
Stepping away from traditional protocol, they are regularly seen being affectionate with each other in pubic, laughing and enjoying their duties together.
While the Duchess has shied away from one-on-one media interviews since marrying, William has spoken openly about his love for Kate and their two children.
Speaking about his proposal to Kate he said he was overcome with spontaneity in the moment while the couple were visiting Africa – a place close to his heart.
"I didn't really plan it that far in advance, like I just knew I wanted it to feel comfortable where I did it and I wanted it to mean something, other than just the act of getting engaged," he said.
"She understands what it means to me being in Africa, and my love of conservation."
When speaking about their two young children, William could helping gushing about them and his wife.
"It's been obviously fantastic. She's been a little joy of heaven," he said after Charlotte was born.
"But at the same time, it is more responsibility looking after two little ones, especially when George is around—he's a little monkey. It's fantastic having a lovely little family; I'm so thrilled. Catherine has been doing an amazing job as a mother, and I'm very proud of her."
Here's to many more years of wedded bliss for the happy royal couple!
Share your congratulatory messages for the Duke and Duchess in the comments.
Are you a fan of the young royals? Would you like to see them as King and Queen one day?
Comments