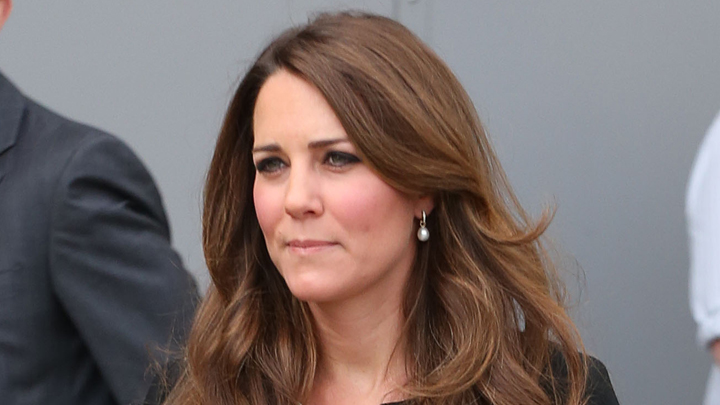 Imagine if a precious ring you had was replicated and sold for much less than it was sentimentally worth, in a souvenir gift shop – you wouldn't be happy about it, would you?
Royal insiders have revealed the Duchess of Cambridge requested her £1 million sapphire and diamond engagement ring to be excluded from a new collection of replica Royal jewellery going on sale to the public.
Many of us would be able to spot the iconic ring in a line up – we know it was originally Princess Diana's, which was given to the Duchess by her husband Prince William. It holds huge significance.
International Business Times reports expected the ring was to be the centrepiece of the collection but despite being manufactured, the replicas have vanished from the 'Princess Diana jewellery collection'.
Members of the public were going to be able to buy the replica online and at the Historic Royal Palaces gift shop at William and Kate's official residence, Kensington Palace, but is now nowhere to be seen.
What's confusing some is that despite the replica ring's removal from sale, the ring's matching earrings and necklace, will still be made available for £14.99 and £29.99 respectively.
A spokesman for manufacturers Bill Skinner Studio told Mail Online: "We do make the ring but they don't want us to supply it to the gift shop."
The reason behind the choice to stop the ring's sale is no doubt because of the real ring's deep personal significance and sentimental value for her and her husband, Prince William.
A Palace source said: "I expect the feeling at Kensington Palace is that it's rather naff to sell cheap copies of Diana's engagement ring. One can hardly blame Kate for vetoing the idea of them selling a knock-off of the ring she wears every day".
Diana, Princess of Wales, chose the £28,000 blue sapphire ring, set with 14 diamonds surrounding a 12-carat oval blue Ceylon sapphire set in 18-carat white gold, for her engagement to Prince Charles.
The official announcement of the engagement was given by Clarence House on 17 November, 2010. Prince William said at the time that the ring "was very special to me" and that giving it to her was "my way of making sure my mother didn't miss out on today".
Tell us, would you do the same in her position?
Comments