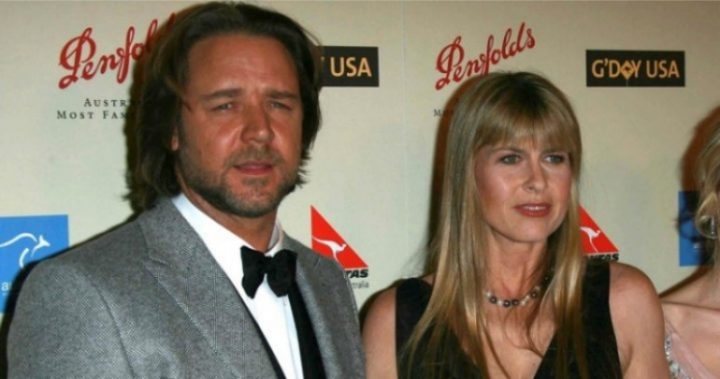 Despite previous reports that Russell Crowe and Terri Irwin were set to wed, this week, Woman's Day has reported Terri Irwin's wedding to Russell is 'off' so that she can focus on her children, Bindi, 18, and Robert, 13.
However, according to the publication, Terri, 52, still 'loves' the Gladiator actor, reports Daily Mail. "But I think talk of a wedding is premature to say the least," they said, adding her priority is to look after her children.
They added a relationship could happen one day but for now, "it's the love of two friends who like and respect each other."
Just last month, New Idea claimed Terri and Russell were ready to take their so-called relationship to the next level – going public and saying 'I do'.
According to the magazine, the pair were set to go public with their romance because the mother-of-two didn't 'want to hide it any longer'.
A source close to Terri reportedly told the magazine: "You can totally tell they're into each other and have been for a very long time."
'Obviously Russ has been through a lot of pain because of how much he loved Danielle and Terri relates to that because she's struggled to find anyone who's matched up to Steve.
"This is a big reason they're so compatible – they're on the same wavelength about never expecting to find true love again," the source explained.
They added the couple have spoken about tying the knot in a 'small and intimate' wedding in late 2018.
When asked to confirm the story, an Australian Zoo representative laughed, telling Daily Mail Australia: "All of these reports are completely false.
"Terri and Russell are not dating and are certainly not planning a wedding."
But the pair have been linked to one another before.
In May, New Idea again reported an 'insider close to the actor' claiming the couple were unable to 'fight their love any longer.'
At the time, an Australian Zoo spokesperson dismissed the reports, saying: 'She'll be flattered!
"Russell Crowe is a long-time friend of the Irwin family and has been for many years, [but] the report that Terri and Russell are romantically linked is simply untrue."
"The truth is, they're both at similar stages of their lives and have so much in common – kids, looking for love, big careers.
"It was only a matter of time before they fell in love," claimed the source.
Terri is mother to Bindi and Robert – who she shared with late husband Steve Irwin – who died after a stingray attack in 2006.
Meanwhile, Russell has two sons, Tennyson, 10, and Charles, 12, with his ex Danielle Spencer.
Would you like to see Terri find new love? What's the hardest thing about moving on?
Comments