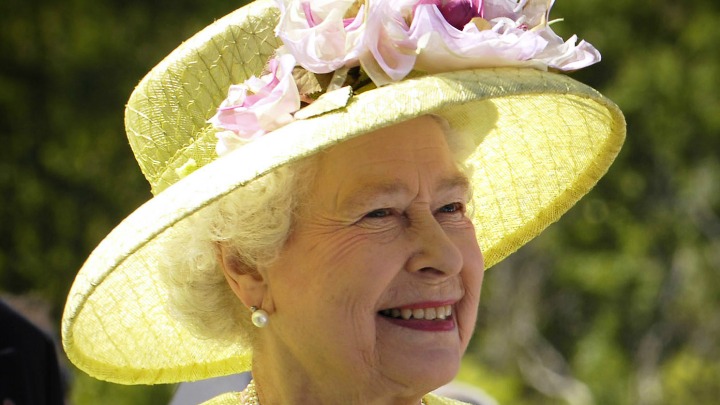 Do you ever look in your wardrobe and think, "I've got nothing to wear"?
Well we're pretty sure the Queen has never had that problem!
A special collection of some of her most famous gowns are going on display at Buckingham Palace and it appears she is in no shortage of supplies when it comes to what to wear.
The stunning dresses have been carefully collected and preserved over the Queen's lifetime and now they are on display for everyone to see.
Some of the highlights include the dress she wore when she appeared with Daniel Craig in the James Bond spoof at the Opening Ceremony of the 2012 London Olympics, as well as the dress she wore at her father's coronation in 1937.
Some of the most spectacular gowns on display include her 1947 wedding dress and her 1953 coronation dress.
Her wedding dress was inspired by Botticelli's Primavera (springtime) and was specially designed to represent the rebirth of the nation after the war.
In a surprising revelation, it turns out the young princess funded the gown herself by collecting ration coupons for the material.
The beautiful dress has a 13-foot train, over 10,000 pearls and is made from raw silk.
The coronation gown is just as special and is embroidered with the emblems of UK nations, the English rose, Scottish thistle, Welsh leek and Irish shamrock, as well as the wattle, silver fern and lotus of Commonwealth countries.
The stunning dresses will be on display from 23 July to 2 October, so if you're lucky enough to be in London be sure to stop by!
Which dress is your favourite? Are you a fan of the Queen's style?
Comments