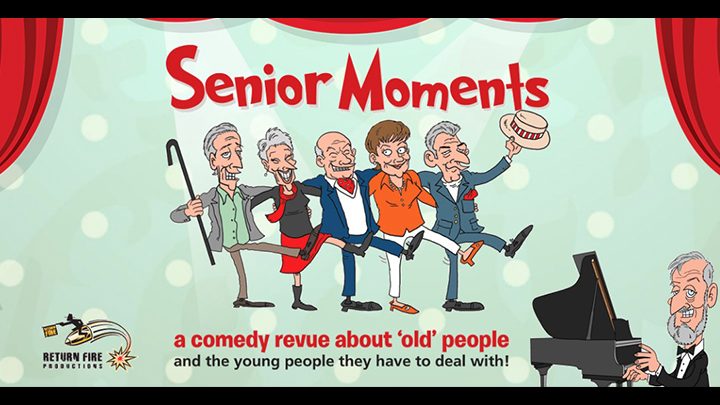 We have four double passes to give away to this hilarious stage show about "growing old disgracefully".
Finally, some senior moments you'll want to remember!
Lighthearted, fun and just a little bit naughty, Senior Moments is a comedy revue full of sketches and songs for and by "slightly old people", brought to life by beloved film and TV performers who are old enough to know better.
With sketches including "Senior Mastermind", "Old School" (Romper Room meets Play School for the neglected 60+ age group), and musical highlights like 'I Am the Very Model of a Modern Age Retiree', it's a hilarious and all-too-relatable celebration of the ups and downs of life after 60.
Senior Moments stars a wonderful cast of familiar faces, including Penny Cook (A Country Practice, Ladies in Lavender), Lex Marinos (Kingswood Country, The Slap), Benita Collings (Play School, Sleeping Beauty), John Derum (The Aunty Jack Show, A Sentimental Bloke) and Russell Newman (Fireflies, Dirty Dancing).
Former Channel 9 musical director and Midday maestro Geoff Harvey will join the cast on piano.
Click here to book your tickets, or fill out the form below for your chance to win!
SEASON DETAILS
Venue: Glen Street Theatre, corner Glen Street and Blackbutts Road, Belrose
Performance Dates: From May 26
Performance Times: Thu 11am, Thu-Sat 8pm, Sat 2pm & Sun 5pm
Running Time: 1 hr & 30 mins, no interval
Ticket Prices: $59 – $47
Bookings: Book online here or call or (02) 9975 1455
Enter the giveaway:
Comments