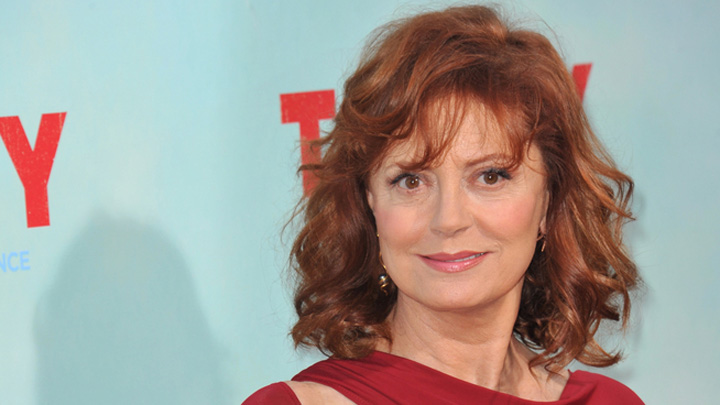 There's no denying that even at 69, Susan Sarandon oozes sex appeal. She says screw you to the cleavage-haters and embraces everything about being a woman.
Next month she arrives in Australia, and she told Australian Women's Weekly about her life and being both sexy and a grandma.
"Being a grandmother is so much easier, she said. "I have complete confidence in my daughter [Eva Amurri] as a mother – she is an empathetic, hands-on, smart, organised mom. Her priorities are perfect, so that allows me to love Marlowe almost worry-free.
"You realise as a grandmother how vigilant you are as a mother and how that constant multitasking and anticipation weighs on you. As a grandparent I just take orders. It's just fun"!
What are her views on being sexy post-menopause?
Susan also discussed finding out another big thing about herself later in life: her heritage.
"I discovered my Italian heritage in an active way, quite late because my mother was raised in foster care and institutions so she really didn't have a sense of her heritage.
"My grandfather, from Sicily, was not in our lives growing up. When I went to college I lived with him for three years and heard opera 24/7!"
Susan is starring in the new movie The Meddler, which came out in Australia on June 2, and will be on our shores in August for the La Dolce Italia festival, which stages events celebrating Italian culture.
Tell us, do you think Susan is empowering older women?
Comments