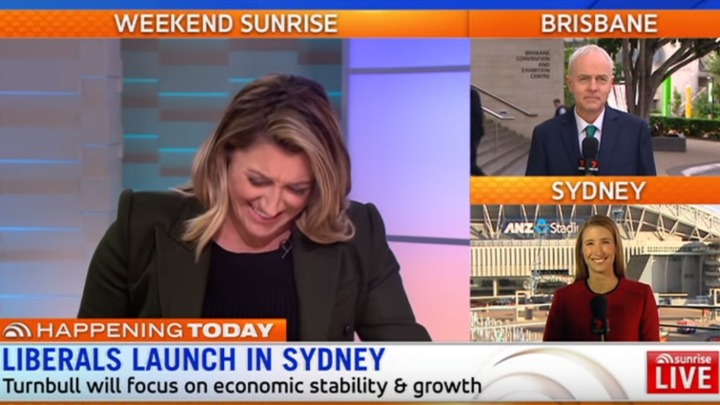 The thing about live tele is that there are no take-backs and that is exactly what happened to Sunrise newsreader Talitha Cummins.
Cummins was presenting the news on Channel Seven's morning show on Sunday when she stumbled during a story about the upcoming election, reports News.com.au.
Instead of describing Prime Minister Malcolm Turnbull's official Liberal party launch in western Sydney, Cummins as "big pitch", she said, "Malcolm Turnbull is making his pig bitch in … his big pitch," before breaking out in hysterics.
To her credit, she was able to laugh it off while her Sunrise colleagues gave her a round of applause as she composed herself.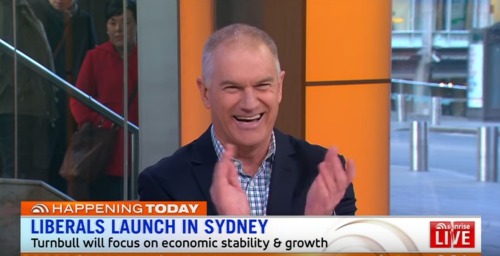 Cummins, who is pregnant, said: "I think I'm going in to early labour … Look out for those pig bitches today."
It's not the first time Cummins has put her foot in it. During a live cross in 2012, she got herself in strife again when describing Tony Abbott's run for prime minister.
"Tony Abbott still needs to be erected … elected first," she said, before referring to her notes. "We need to vote him in before any of this happens."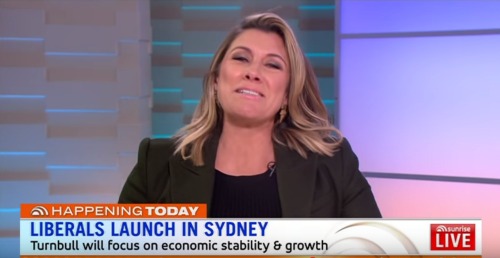 She later tweeted: "Live cross, 1. Talitha, nil."
Viewers who witnessed the morning blunder, went on to cheer Cummins on Facebook page:
Allistair McCoy said on Facebook, "I might actually get interested in news again…if a reporter with Tourettes Syndrome was on camera. Finally the truth would come out!"
Rachelle O'Callaghan commented, "Gold! There may actually be something in that! LOL."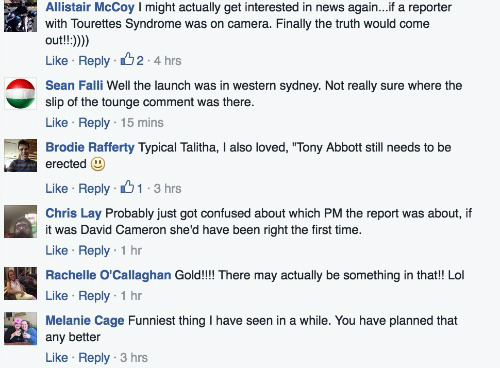 Do you think this was an accident? If it was, it has sent people giggling all day!
Watch the video…
How would you recover from such a slip?
Comments