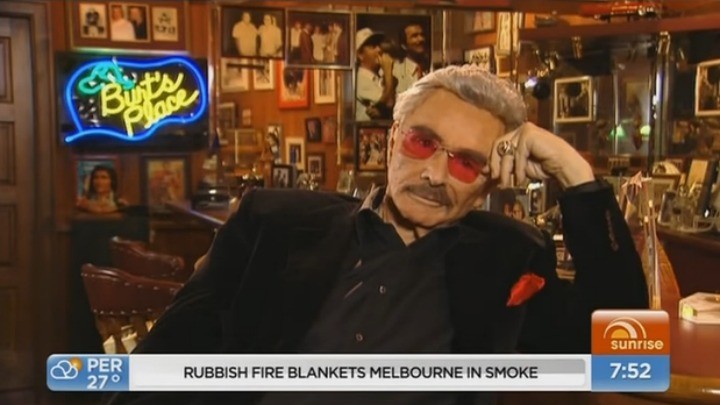 Have you ever said something you shouldn't have and been caught out? If you have, then you can imagine just how David Koch and Samantha Armytage are feeling right now, having been caught out in the worst possible way – gossiping about a very famous guest.
The had just completed an extremely quirky and curious interview with screen legend Burt Reynolds, during which he flirted with Ms Armytage and offered to show her around his house.
"I'd like to show you the rest of my house, darling," said the Smokey and the Bandit star.
Ms Armytage blushed and giggled, unable to speak for the remainder of the interview with the 79-year-old.
The interview itself was, to be honest, a bit of a train-wreck, but the awkwardness had only just begun. Thinking they no longer had Mr Reynolds live on the line, Kochie and Ms Armytage preceded to debrief, with Kochie commenting on the way Mr Reynolds repeatedly touched his nose during the interview.
Of course, Mr Reynolds was still on the line and, judging by the look on his face, he was highly unimpressed. Unfortunately, the TV hosts didn't react very well to learning that their guest had overheard what they had to say.
Watch the clip here:
Burt Reynolds Can Still Hear You Guys!"I'M STILL HERE!": Sam & Kochie didn't realise Hollywood legend Burt Reynolds was still listening to the show when they said this… #BUSTED #sun7

Posted by Sunrise on Sunday, December 13, 2015
You can see the interview with Burt Reynolds, who is promotion a new tell-all memoir, here:
What do you think – a harmless mistake or should they have known better? Share your thoughts.
Comments