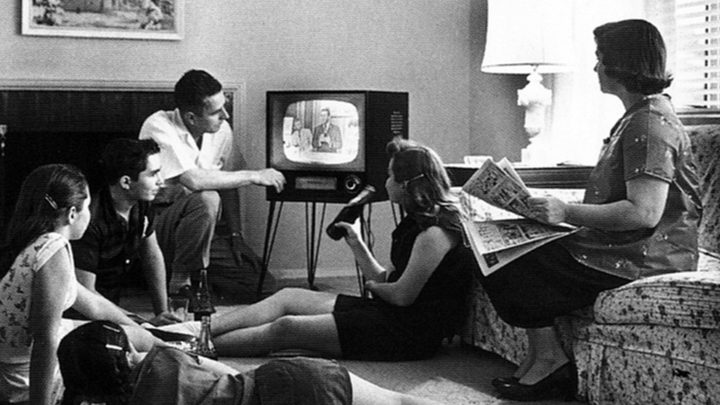 Looking for something new to watch on the small screen or maybe find some exciting news about your favourite shows? This week in TV has two delicious tidbits of information that you might like.
A new type of TV Comedy launched on Netflix last week as comedian Maria Bamford began her new series, Lady Dynamite. The series is a semi-autobiographical account of Maria's rise to fame, a break with mental illness, and a mature age return to show business. The difference with this show is that the moment you think that you know what to expect the format changes. It is hilarious, quirky, and like nothing you have ever seen before. Just check out the teaser below:

Complete season one of Lady Dynamite starring Maria Bamford is streaming on Netflix now and is rated M due to course language.
If you were enamoured with the first two seasons of the SBS, hit Fargo you are going to love the news that Moulin Rouge and Trainspotting star Ewan McGregor has signed on to play the main two characters in season three. According to an article on Deadline, he will be playing twin brothers Emmit and Ray Stussy in the series that will be set in the modern era.
The series is scheduled to go into production soon with the new episodes appearing on our screens early 2017. If you can't wait to get your Fargo fix then you can still watch Season 2 on SBS On Demand or read behind the scenes articles the SBS Fargo page.
If you are wondering what type of new and exciting television you can expect to appear on your screens in the next few months, you might start experiencing some déjà vu. Not to worry, you are correct in your feeling because there is a lot of reboots and remakes coming to the small screen. Including a reboot of MacGyver, Star Trek, and shows based on the films Lethal Weapon and Training Day.
The folks over at comedy website Funny or Die have produced a video that sums up the state of TV pretty well.

What shows are you looking forward to the most or the least?  What shows do you wish they would bring back?
Comments