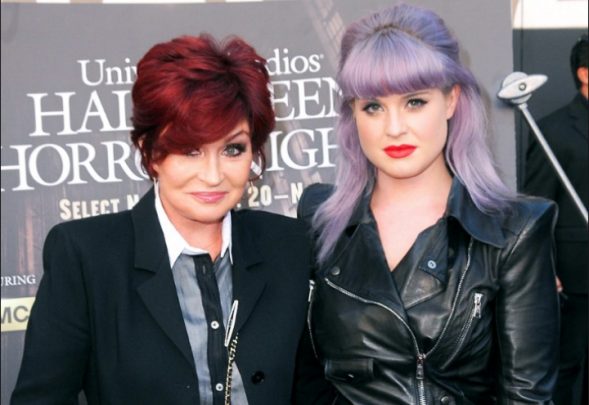 Language warning!
They say you should never mess with another woman's man and Sharon Osbourne's daughter Kelly just proved that point.
Kelly, who has appeared as a judge on Australia's Got Talent, took the drastic step of sharing the phone number of Ozzy's alleged mistress with her millions of followers on Twitter.
She shared the number along with a swear word laden message venting her rage at the Michelle Pugh, the woman accused of having an affair with Ozzy.
Anyone looking for cheap chunky LOW-lights a blow out and a blowjob call +1(323)9282323

— Kelly Osbourne (@KellyOsbourne) May 23, 2016
The affair came to light only two weeks ago when Sharon kicked Ozzy out of their house after finding out about his infidelity.
She appeared on her talk show 'The Talk' a few days later clearly emotional over the issue.
"I'm 63 years of age, and I can't keep living like this," she told her co-hosts and the audience.
She said she had moved out of their family home after Ozzy returned to it a few days after she banished him.
"He's back, and now I'm out of the house.
"It's right for me because I, honestly, at this point today, have no idea what I'm going to be doing for the rest of my life," she acknowledged.
After publishing the phone number, Kelly told Page Six she did it to teach Michelle a lesson.
"Don't f**k with my family, don't f**k with my momma, and don't f**k with me," she said angrily.
The reaction to the tweet has been mixed with some people supporting the drastic move and others saying she took it too far.
What do you think?
Comments