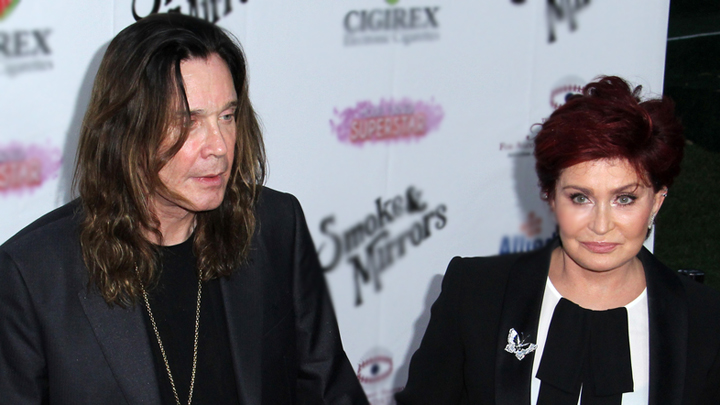 It's never easy to know what to do if someone in a relationship cheats on the another person. Do you stay together and work things out, or do you move on?
This is no doubt what has been on Sharon and Ozzy Osbourne's mind recently after the Black Sabbath rocker was caught out cheating on his wife of 30 years.
He was publicly lambasted for his behaviour by his wife, but his children remained positive their parents would work it out. And it seems they have: their daughter Kelly has revealed her parents are staying together.
"My mom and dad are together right now," Kelly said, reports People.
"I will never not be good with my dad," she added. "That does not mean that I think what he did wasn't f***ing stupid, but that's between him and I. I'm a daddy's girl. I love my dad."
Sharon discussed her husband's infidelity on her talkshow The Talk, telling her co-hosts: "I'm 63 years of age, and I can't keep living like this."
"I know what's going on. I don't need to read about or see about it," she added. "It's like putting salt in a wound. I don't need to".
It seems she has had a change of heart and after reports of marriage counselling, the pair look like they're working it out.
Tell us, do you think they made the right choice? Would you stay with an unfaithful partner?
Comments