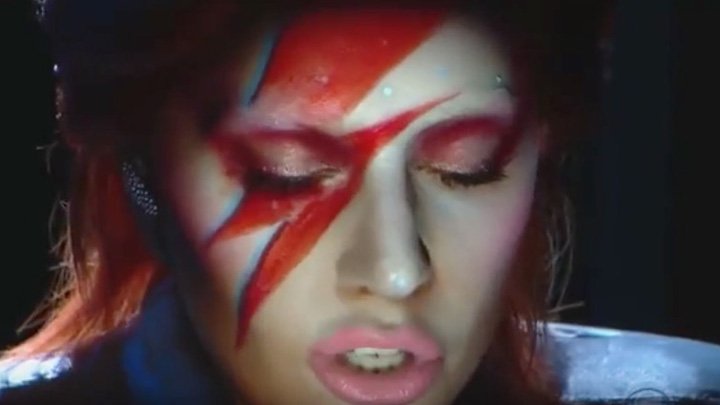 When David Bowie died last month, the whole world was sent into shock, and still it feels so raw. In typical Bowie style, today he was paid tribute to on one of the world's biggest stages, with the whole world watching – the Grammy's. He had won one Grammy in his career, with 10 nominations.
In 2006, he received the Grammy Lifetime Achievement Award.
Tonight was the performance everyone had been waiting for: Lady Gaga's tribute to the late and great superstar, and she did not disappoint.
The six-time Grammy winner brought all the glam, dancing, strutting and pouting you could imagine, with the pipes to match.
Dressed as Ziggy Stardust, the 29-year-old blitzed a multi-song medley of 9 of Bowie's best-known songs: "Space Oddity," "Changes," "Ziggy Stardust," "Suffragette City," "Rebel, Rebel," "Fashion," "Fame," "Let's Dance," and "Heroes".
She well and truly earned the standing ovation in our books!
Take a look at the video below and tell us, did you enjoy Lady Gaga's performance?
Comments