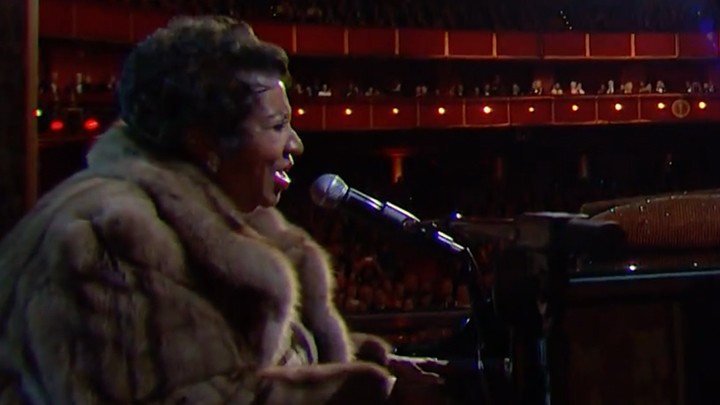 Aretha Franklin has been called the "Queen of Soul". This new video – rapidly taking the internet by storm – shows she has well and truly earned her royal title.
At the recent 38th Annual Kennedy Centre Honors, she performed "(You Make Me Feel Like A) Natural Woman" in honour of Carole King, who co-wrote the now-legendary song.
Carole was taken completely by surprise, and spends most of the performance visibly overcome with joy and gratitude.
Even President Obama, also in attendance, was wiping away tears less than one minute into the song.
Not all singers can retain their voice into their seventies, but Aretha's just might be better than ever. Long live the Queen.
See the beautiful performance below, and tell us: are you as moved as Obama was? What are your favourite memories of this song?
Comments