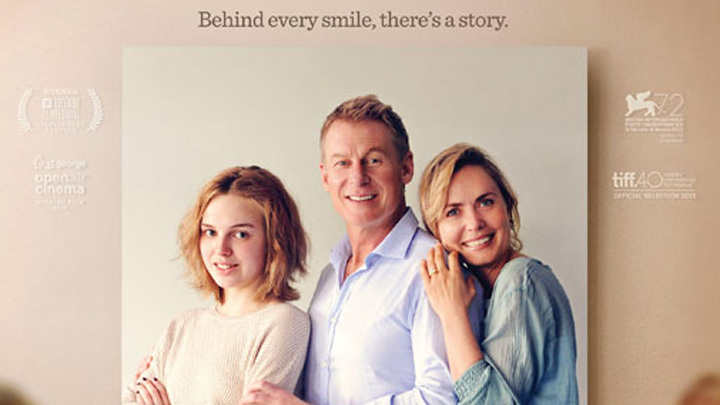 I have to admit to a relationship here. I know the writer/director of the film, (Sue Brooks) both of us growing up in a very small country Victorian town – Pyramid Hill – where her previous movie "Road to Nhill" was filmed.
Saying that, I don't owe Sue any considerations, but I don't need to – this film is delightful. The opening shots of the landscape of Western Australia from the air are magnificent – to the extent, I thought it was photographs of a painting or a tapestry.
Sue established she has an "unusual" quirky view of life – initially with her success in the wonderfully eccentric comedy Road to Nhill (1997) and the cross-racial romance of Japanese Story (2003). Looking for Grace plays like a mixture of those two films, blending social comedy with a dramatic story.
Looking for Grace is a domestic drama of immense disconnection and great underlying issues. Sue has written it from some of the characters' viewpoints, and it does take a while to get into the "guts" of the story.
Chapter One, Grace's Story, opens on a bus on The Nullarbor. Middle-class rebellious teenager Grace (newcomer Odessa Young) and her friend Sappho (Kenya Pearson) are making their way from Perth to Ceduna without their parents' knowledge, to attend a "Death Dog" rock concert. Grace has stolen from her parents to finance their expedition.
Jamie (Harry Richardson) boards the bus and immediately he "crashes on" to Grace, much to the irritation and annoyance of Sappho. On a bus-break Sappho watches her best friend Grace and Jamie get a bit too familiar, so she decides to abandon the venture rather than becoming a wallflower. Grace shares a motel room in Quairading with Jamie and wakes up next morning to some unpleasant revelations.
Meanwhile, at home in Perth, mum Denise (Rhada Mitchell) is the bored and frustrated housewife, more concerned about the lounge suite's cleaning and her spotless and perfectly arranged sterile home than their wayward daughter. Dad (Richard Roxburgh) who is work-stressed to the hilt is somewhere between outrageous and sensitive, there are shades of "Rake" in Roxburgh's brilliant performance.
Tom and Nell (real life husband and wife actors Terry Norris & Julia Blake) bring humour to this sometimes slow and intense story. Tom is a retired detective now a part-time P.I. who is hired to find the missing Grace. The scene where Nell is packing Tom's overnight bag for a road-trip to Ceduna is so real-life and everyday – arguing over how many pairs of underpants he really needs!
The characters all have their own independent narrative but ultimately the strands of their lives are pulled together by adversity. The search for Grace ends about ½ an hour into the film, so the title "Looking for Grace" could also be a metaphor for the characters' lives.
Tell us, will you be seeing this movie?
Comments