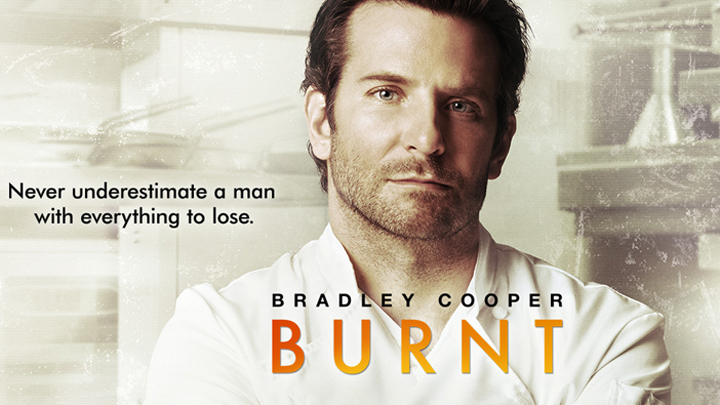 If you didn't know otherwise, you'd think this film was named after my culinary efforts however, after sitting through this visual gastronomy, I just may change my techniques.
Chef Adam Jones (Bradley Cooper – "Silver Linings Playbook", "American Sniper") had it all – and lost it.
After earning two Michelin stars in his French restaurant, Adam's life spiraled downwards in a sea of drugs, alcohol and sex. The lauded chef walked away from his achievements and spent two years "cleaning himself up" by the self-imposed task of shucking one million oysters in New Orleans
Having atoned for his sins, he sets his sights on the London restaurant of an old colleague, Tony (Daniel Bruhl – "Woman in Gold"), but more importantly, on acquiring that elusive third Michelin star. Adam recruits some of his old culinary acquaintances, those willing to forgive and forget and another who is just out of jail.
Adam puts together this crack team, led by gifted sous chef and love interest Helene (Sienna Miller –"Fox Catcher" & "American Sniper"), and this motley crew "set up shop" at The Langham Hotel.
Michel, (Omar Sy) a former colleague, whom Adam sabotaged during one of his dark periods in France, delivers one of the real unexpected punches in this film.
There's a cameo appearance by Emma Thompson as Adam's psychiatrist; she has a frightfully dreadful dress sense!
Uma Thurman also has a small role as a snooty food critic who really dampens Adam's enthusiasm with her review of his food.
There are drug-lord thugs, there's a screaming, humiliating outburst by Adam at his staff, which will have you flinching (does this really happen in restaurant kitchens?), there's a romantic involvement with Helene, but there's never any real excitement or emotional connection.
The plated-up results are a visual delight; you'll really want to go out for a degustation after this – not just for popcorn. If you are into MasterChef (e.g. poaching fish in plastic bags) well, you'll salivate and take great delight here.
I found the film predictable and uninspiring. I much preferred the foodie films like "Eat, Drink, Man, Woman" or "Babette's Feast" or even more recently Helen Mirren's "Hundred-foot Journey"
ROK'S RATING: 3 glasses of bubbly
Main image via Burnt Movie
To write for Starts at 60 and potentially win a $20 voucher, send your articles to our Community Editor here.
Comments