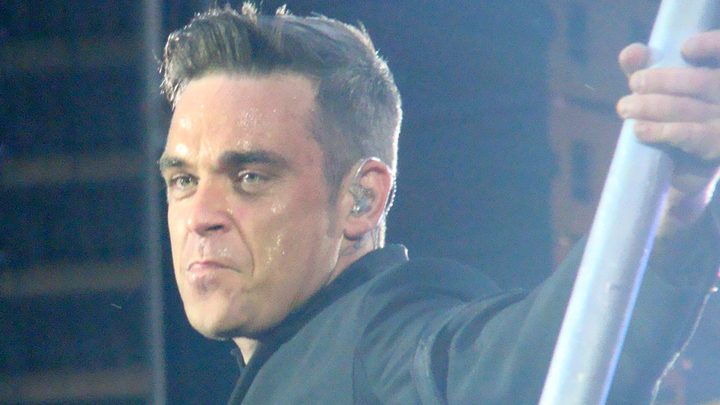 Who doesn't love the cheeky singer Robbie Williams? He is a pop star with the lot. He has the looks, the voice, the songs, and a well-worn life that's defiantly lived. He has also been off the radar for a little while, but that is about to change.
Robbie was on top of the world in the early 2000s, but life on the road combined with its temptations saw him take it down a gear. In that time, he still released music like the fantastic album Swing Both Ways which features a beautiful cover of "Dream a Little Dream" with Lily Allen. He has also found the time during their period to start a family.
It must have been the time with kids that made Robbie remember the track "Kids". The song which was top of the charts in 2000 with Kylie Minogue was the last time they collaborated together. Finally, however, after 16 years they are going to be working together again. After Robbie was released from his Universal Recording deal was quickly snapped up by Sony, who also works with Kylie making this a sure thing.
We will be waiting with open ears and our dancing shoes on ready to go.
What is your favourite Robbie Williams song? Does his Pop of Swing music make you dance the most?
Comments