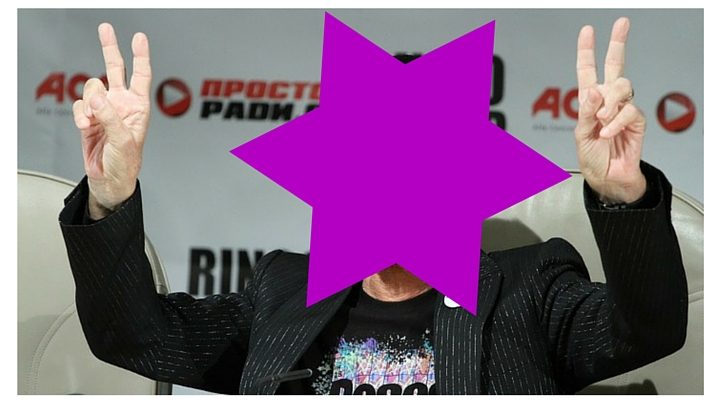 He may be 75 years old, but Ringo Starr looks a whole lot younger than that!
Ringo seems to have completely defied the ageing process, looking like he was years younger than his son Jason as they hit the streets in London.
The Beatles legend stepped out for a spot of shopping with Jason, 48, and it was difficult to tell which one was older.
While Jason was sporting grey locks and a slightly shaggy appearance, Ringo looked sharp in a black suit, hip sunglasses and dark brown hair.
He didn't appear to have a single grey on his head or in his beard, leading people to speculate the Beatle is blessed with amazing genetics or a very good hairdresser.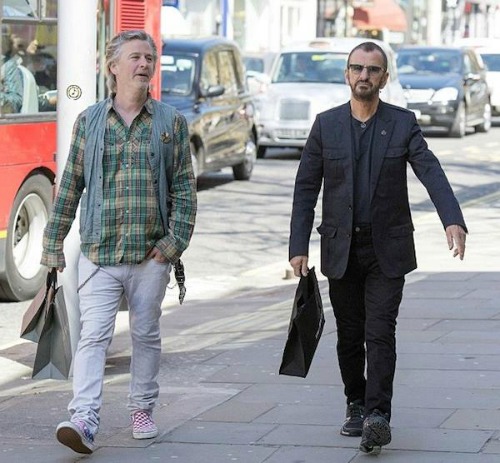 Fans have been trying guess how Ringo has managed to stay so youthful with many saying they want to know his secret.
"Ringo looks amazing … younger looking than his son!" wrote one commenter.
"Yes! Hope Ringo outlives them all!" said another avid fan.
Ringo isn't the only Beatle who seems to be drinking from the fountain of youth though.
Paul McCartney has long defied his age, hitting the stage on gruelling worldwide tours and regularly stepping out on the town to party at nightclubs and bars.
The two caught up recently and recreated their famous back-to-back photo, with both sporting cheeky smiles and colourful locks – not a grey in sight!
Somethings never change peace and love 😎✌️🌟💖😇📸☮ pic.twitter.com/TmsU98KIkI

— #RingoStarr (@ringostarrmusic) January 26, 2016
Whatever their secret is, let's hope they keep on rocking for many years to come!
Who is your favourite Beatle? What do you think about Ringo's youthful look?
Comments