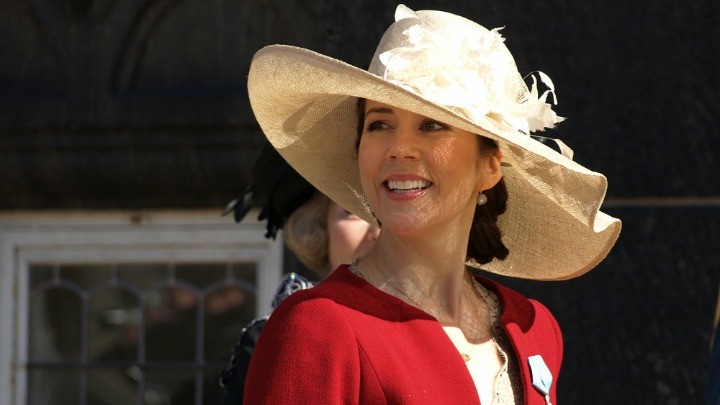 Crown Princess Mary is winning praise for her savvy way with money and her expert recycling habits – she just goes about it a little differently to the rest of us.
While most of us are recycling old bottles and newspapers, the princess is getting a second life out of her extensive wardrobe of designer clothes.
While some people might think they did a great job of reusing their plastic bags, Mary is up-cycling her tiaras into necklaces!
As trivial as it may sound, people in Denmark are seriously overjoyed that the popular royal is making an effort in cutting back her budget.
Mary and her husband Crown Prince Frederik are allowed to spend AU$4 million (around 16.5 kroner) per year and after over-spending in the past the Danish public is happy to see them cutting back.
Over the past year Mary, who regularly makes 'best dressed' lists around the world, was seen wearing gowns from previous events and scaling back on her day-to-day wardrobe.
Although Mary and her husband did somehow manage to spend AU$23,381 spent on books and magazines, they dropped their personal expenditure cap to $437,429 from the $757,166 the budget allows for.
Mary is extremely popular in Denmark and has one praise from the public there for her gracious behaviour over the years and he involvement in the community.
She reportedly worked very hard to learn the language even before she married Frederik and moved to Denmark and surprised people there with her ability to pick it up so quickly.
Danish is a notoriously difficult language to learn, but the princess proved herself to have both a sharp mind and a kind heart.
Are you a fan of Princess Mary? What do you think about her 'recycling' habits?
Comments