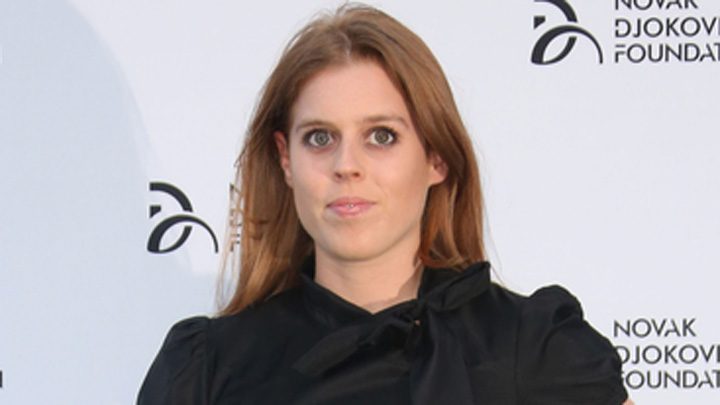 We get it: young people would rather be seen dead than go to their grandmother's birthday party but at the very least they could look interested! This exact scene played out overnight as Princess Beatrice, the 28-year-old daughter of Prince Andrew, sat behind her grandmother at her 90th gala celebrations.
You'd think if you knew TV cameras and photographers were at the event you'd keep off your phone for the evening but it seems there was something very urgent on Princess Beatrice's screen, and it was captured on live television.
Viewers remarked at the rudeness of the Royal who looked bored as she scrolled through her phone, despite rousing performances by Kylie Minogue and Gary Barlow.
Royal watchers have been unimpressed by the princess's behaviour in recent months, after she clocked up a whopping 15 holidays in 2015, leaving many wondering when she was on the Royal clock and what she actually did for a living. Her cousins Prince William and Prince Harry, for example, keep themselves very busy with work commitments as well as many royal engagements.
We somehow don't think the Queen would be amused by Beatrice's lack of attention.
Check out the tweets and pictures below and tell us, is this unacceptable? What would you do if your grandchild was on their phone all night?
The Princess looks bemused as she looks on at the night's events
Viewers weren't happy with the Princess's behaviour:
Princess Beatrice channels her inner-millennial during the Queen's birthday celebrationshttps://t.co/sj8FdcvPwu pic.twitter.com/S83cCVEald

— Daily Mail U.K. (@DailyMailUK) May 16, 2016
Im sorry how ever long & boring she may find the show, princess beatrice being on her phone is just so disrespectful! #Queens90thBirthday

— MeggyJo (@MegJo18) May 15, 2016
@vloaiza absolute discrace playing on her phone during her grandmothers birthday celibtations

— John Wiles (@bikernobby) May 15, 2016
@aquitaine1972 @Queen_UK nope, she'd just been taking a photo!!

— Emma English (@emmajanerose37) May 15, 2016
Princess Beatrice is gonna be in trouble for playing on her phone #Queens90thBirthday

— Ellie Powell (@ePowelly) May 15, 2016
Comments