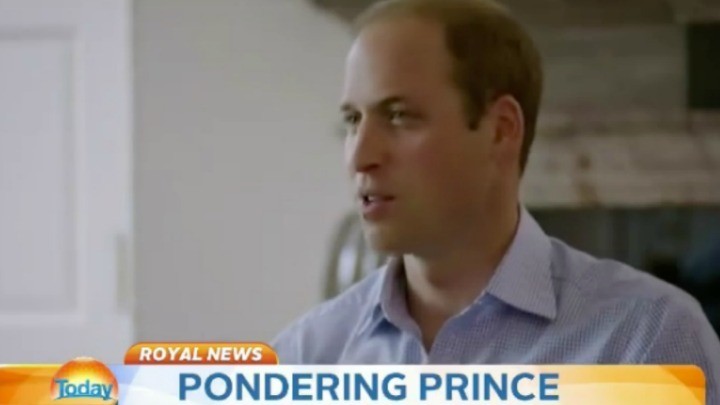 In a sneak-peek of an interview that will air in the UK on Monday night, Prince William has spoken about how much fatherhood has changed him.
In the clip below, he described how becoming Dad to Prince George and Princess Charlotte has made him more "emotional" and more attuned to what's on in the world, something we can all relate to.
"You realise how precious life is and it puts it all in perspective. The idea of not being around to see your children grow up and stuff like that," says the Prince as he tries to put into words the immense joy and burden of being a father.
The documentary is about the Prince's Trust, Britain's leading youth charity, which has raised millions of pounds over 40 years. In the full interview, Prince William and Prince Harry recall how their father used to embarrass them by making inappropriate jokes and by laughing at the wrong points in their school plays. William tells a story of how Prince Charles got the giggles when a pyrotechnic explosion went off at the wrong time when the Duke was playing narrating a Christmas play, reports People. "He couldn't stop laughing the whole way through the production. Several times I'd stop … I'd cast an eye across, like you know, a big death stare, and then I'd try and get back to my lines, it was terrible." The Duchess of Cornwall also gives her first televised interview in the 90-minute documentary, reports Yahoo. See the highlights of Prince William's interview here:  
Prince William's faherhood fears"You get affected by things that happen round the world a lot more as a father just because you realise how precious life is." Prince William has opened up about fatherhood in an emotional interview, revealing fears he has that like his late mother, he won't be around to see his two young children grow up. #Today9

Posted by TODAY on Sunday, January 3, 2016
Did having children make you more emotional? How else did it change you?
Comments