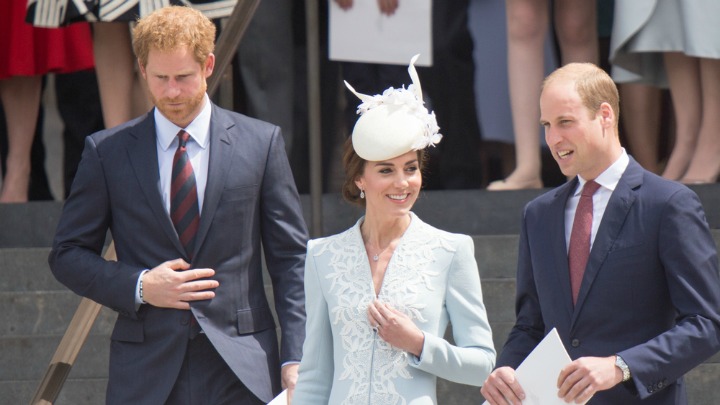 They may be one of the most privileged couples in the world, but it seems that the Duchess of Cambridge still does most of the cooking for her family – much to Prince William's disappointment!
The royal couple were attending a charity event and were chatting with the chefs preparing their five-star dinner when William told them he couldn't wait to dig in and try something other than his wife's usual meals.
"William has to put up with my cooking most of the time," Kate told the chefs has they stood around the kitchen bench.
"It's the reason I'm so skinny!" William quickly replied.
Thankfully the Duchess can take a joke and joined in the laughter as William hungrily eyed off the delicious food on offer.
The couple were supporting the East Anglia's Children's Hospices at King's Lynn's Houghton Hall as they helped it try to raise £10 million for a new hospice.
Kate has been patron of the charity since 2012 and has visited their hospices across Cambridgeshire, Essex, Norfolk and Suffolk.
The Duchess looked absolutely gorgeous, recycling a stunning gown she previously wore in 2011 at a gala at Kensington Palace.
They happily chatted with guests as they took a night off from looking after their young children, Prince George and Princess Charlotte and no doubt enjoying that amazing meal later on!
What do you think of Kate's dress? Are you a fan of her style in general?
Comments