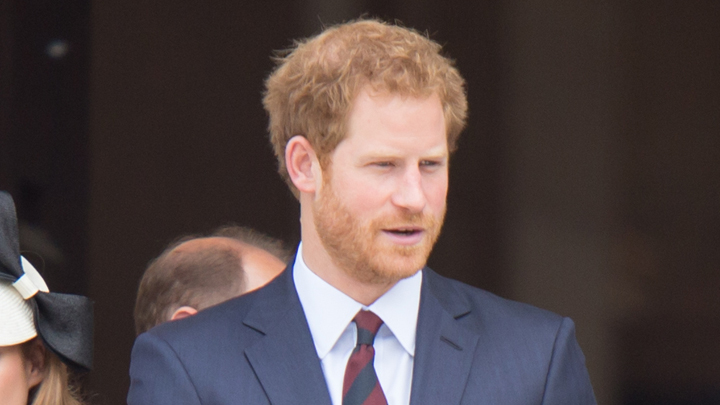 Prince Harry is not at all like the regal, stiff Royals we had once been so used to. The 31-year-old heir to the throne makes it clear in his daily life that he simply wants to be a normal person and use his fame for good.
Overnight Harry has proven once again why we love his down-to-earth nature: he's gone into a local supermarket without a disguise, and done his own grocery shopping. While that usually wouldn't be a big event for a celebrity, it just further shows that Prince Harry dismisses help in favour of mingling with the general public, something you'd rarely see his older brother or even grandmother do.
9News reports the 31-year-old was spotted at the Kensington High Street Waitrose supermarket in London along with two bodyguards (he's not silly!) buying cornflakes, bananas and a gourmet ready-made meal.
A shopper told The Sun she couldn't believe her eyes when she saw the royal.
"It was funny seeing Prince Harry looking at the discount ready meals," she said.
"He was looking at a fish pie that had been reduced to £4.15 ($7.60 AUD) from £7 and a Shepherd's Pie for £5.95 ($10.90 AUD). He obviously likes a bargain".
He also used a reusable hessian bag from Orla Kiely  to carry his groceries.
Apparently the royal has said he likes to cook! We love his attitude to life.
Share your thoughts below.
Prince Harry shopping at #waitrose in Kensington, looking for bargains & using a reusable bag. That's the way! pic.twitter.com/KwvXuXovco

— British Royal News (@UKRoyalNews) June 26, 2016
Comments