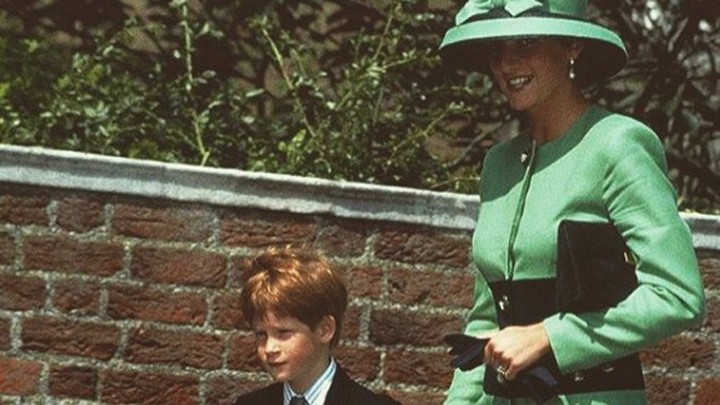 It's rare we hear about such emotional and raw interviews with the notoriously private royal family, however Prince Harry's latest primetime chat has broken the mould.
It's clear the 31-year-old still pines for his Mum, and simply hopes she is proud of both himself and his brother William.
In America for press before May's Invictus Games in Florida, Prince Harry has given a series of revealing insights into his life as the son of the late Princess Diana.
Yesterday, we reported he said his time in the military humbled him and made him appreciate hard work and sacrifice.
"We (Harry and William) will do everything we can to make sure that she's never forgotten and carry on all the special gifts, as such, that she had and that she portrayed while she was alive," Prince Harry told Good Morning America, reports ABC News USA.
"I hope that a lot of my mother's talents are shown in a lot of the work that I do," the prince said humbly.
"I hope she's looking down, you know, with tears in her eyes, being incredibly proud of what we've established, I suppose," Harry said. "I'm sure she's longing for me to have kids so she can be a grandmother again."
"I hope that everything we do privately and officially, that it makes her proud," he said. "I think losing your mother at such a young age does end up shaping your life massively. Of course, it does, and now I find myself trying to be there and give advice to other people who are in similar positions."
The young prince also opened up about his niece and nephew and how much joy they bring to his life.
"You've got to have fun in life. Otherwise, wow, imagine life without fun," Harry said. "You've got to be taken seriously, but I hope that I'm a fun uncle."
Sweetly, he said he longs for children himself.
"I can't wait for the day. So, you know, it will be fantastic," Harry said. "I've got a kid inside of me. I want to keep that. I adore kids. I enjoy everything that they bring to the party. They just say what they think".
He also explained his affinity to the Orlando, Florida area where the Invictus Games will be held.
"It's one of my very, very happy memories, of going to Disney World with my mum," Harry said. "I went on 'Space Mountain' 14 times. I was like, 'This is absolutely fantastic. This is the best thing ever.'"
"There's all sorts of places over the world where we were very lucky to have those moments with our mother; and very, very happy memories," he said.
We all know Princess Diana would be overwhelmed with pride for her two boys, who live selflessly and generously.
What do you think? Is it nice to see a royal be "real"?
Comments