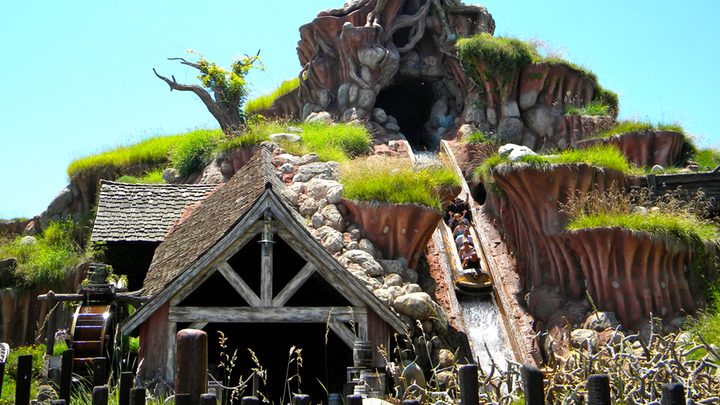 There are times in your life that no matter how hard you try to contain your excitement it just comes spilling out. One of them would have to be going down one of the most famous rides in the world, Splash Mountain at Disney World. A ride that tells the story of Br'er Rabbit's daring escape from Br'er Bear and Br'er Fox. When Br'r Rabbit tricks them into throwing him in the briar patch, the ride drops you down a waterfall and creates a massive splash.
This ride has thrilled children of all ages since it first opened at Disneyland in 1989 and Disney World in 1992. One of those children just so happens to be Prince Harry. Prince Harry told People magazine that when he visited Disney World in 1993 with his brother, Prince William, and his mother Princess Diana they "went around Space Mountain 12 or 14 times, so much so that my policeman had to get off and vomit over the bench!"
While visiting Florida for the Invictus Games, Prince Harry made it known that he needed to make up for the 23-year gap and ride Splash Mountain. Ride it is what he did and for a small price, I'm sure he picked up this beautiful photo of him letting his excitement show through.
See Prince Harry scream his way down Splash Mountain—23 years after his first ride! https://t.co/ROr3Gcio6I pic.twitter.com/KrERpzKrpn

— People Magazine (@people) May 23, 2016
What is your favourite ride? Where haven't you visited in a long time that you would like to visit again?
Comments