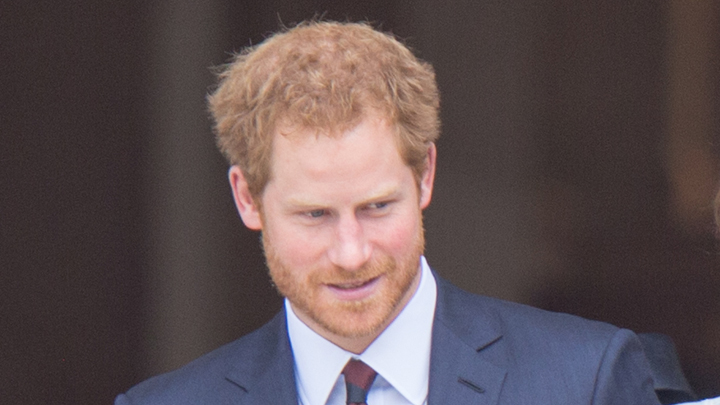 Prince Harry truly is one of the sweetest royals, and seems so genuine too. The prince of hearts was just being his usual cheery self at an event this week and it's clear he made quite an impression.
He was at the community rugby program run by the Rugby Football Union, of which he is vice-patron, in Stockport, near Manchester on Tuesday.
Freestyle soccer champion Andrew Henderson showed the young royal how he can juggle with a rugby ball.
During one move, Henderson balanced the ball on his foot, flicked it up in the air and then did a handstand and caught the ball between his legs – without even looking at the ball, reports People.
"It's one of the hardest tricks and [Harry] said he'd like to give that one a go," Henderson said.
"Prince Harry's such a great guy. The fact he can come here and interact with the kids and have fun – it's so great to see the smile on the kids' faces," he adds.
"He said he's got a little bit of a bad back," Henderson adds. "But I know he's got some skills. He said, 'Well done,' and was really impressed. He said he knew it was possible with a [soccer ball], but he didn't know it was possible with a rugby ball."
Harry then took part in a quick game with some of England's under-20 rugby squad, before meeting with local kids who put their hands through the playground fence so they could high-five and shake hands with the royal.
One little girl, Lottie, 6, told him, "I want to marry you. I want to be a princess."
He had the sweetest response: "You don't want that – there's too big an age gap. You've been reading a lot of books," he said.
Another little girl, Maisie Stokes pointed to his red hair, like hers. He said, "You're nice, very pretty. Are you having fun?"
Destiny Wong, a 15-year-old sports ambassador played rugby with the prince at the event.
"He's a really genuine and down to earth guy. We were taught some tricks. He said, 'You can do it. If I can do it, you can.' He was really encouraging. He's come here to promote the sport and done a good job because the turnouts massive."
"You wouldn't think a prince would be like this. He doesn't come across as a prince. He's so genuine. He was really encouraging with all the girls here. I would definitely play rugby again".
What a lovely story.
Share your thoughts below.
Comments