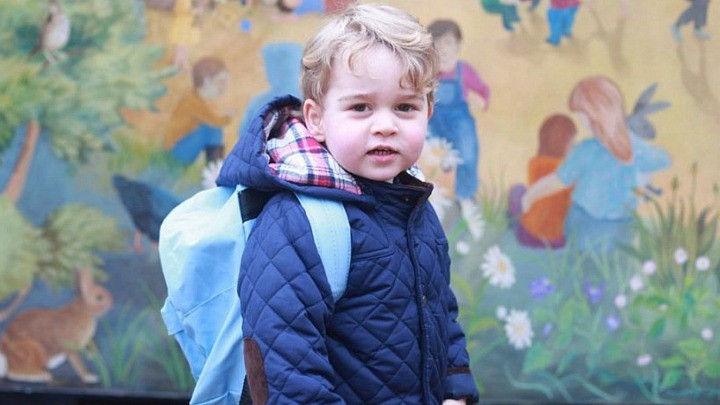 It seemed like it was only yesterday that the world welcomed Prince George.
In a blink of an eye, he has grown into a fine young boy and is now ready for… pre-prep!
His dad, Prince William, has revealed that they are looking at schools for Prince George and Princess Charlotte.
George is currently attending the Westacre Montessori nursery school in East Walton, near the family's country home at Anmer Hall, Norfolk.
Like previous generations of the Royal Family, William and Kate are expected to send their children to private secondary school.
That means, George and Charlotte might go to a village state primary school for a short while before being packed off to a prep school.
Express reports that Gresham's prep school in Holt, has already been ruled out due to security reasons as it is more exposed.
Which school is the favourite?
Apparently, Beeston Hall at Cromer, Norfolk, which is opening a new pre-prep school in September, is a top pick despite the long drive. It is situated half-a-mile from the sea in 30 acres of beautiful countryside.

Although it's not even Grade 1, the fees are £5,480 ($10,859 Australian Dollars) per term for non-boarders as it is understood that William and Kate do not want their children to be full-time boarders at the age of eight, as William and Harry were.
There have been rumours that the royal kids might go to Wetherby, a £6,540 ($12,958 Australian Dollars) per term pre-prep school in Notting Hill, London, attended by William and Harry. The School is housed in an 1849 Italian Ornate style building which overlooks the beautiful Pembridge Square Gardens. However, Kensington Palace have denied claims that William and Kate had put George's name down for Wetherby.
Prince George will be three this July and is expected to start primary school in September 2017. Time flies…
Where do you think George and Charlotte will attend school? Do you think the fees are too exorbitant for pre-prep?
Comments