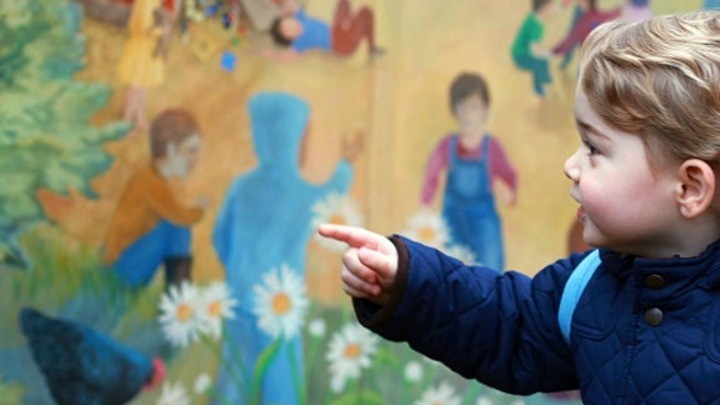 Do you remember when your children first started kindy? Were you lucky enough to be there when your grandchildren started too?
Overnight, the Duke and Duchess of Cambridge enjoyed those precious moments of their oldest child donning a backpack and taking those brave steps into nursery school for the first time.
Prince William and Duchess Catherine both dropped Prince George off at a tiny Montessori school in a village called Westacre, outside King's Lynn in Norfolk, News Limited reports.
Proud parents settled the two-year-old into the nursery school, leaving at around 10am. Newspaper reports today say Catherine told friends George's first day had "gone very well".
The school is in a converted chapel and George has 20 classmates. George's grandmother Diana was a fan of the Montessori play-based early education system, working with a similar nursery before she married Charles.
The Duke and Duchess have repeatedly said they want their children to have as "normal" an upbringing as possible, and having mum take your photo before your first day of pre-school is about as normal as it gets!
Luckily for us, like any mum, Catherine was proud to share her personal photographs with the world, releasing these two personal photographs. Isn't Prince George just divine – look at those cheeks!
Prince George arrives for his first day at nursery in Norfolk earlier today pic.twitter.com/w4BPGNE1H0

— Kensington Palace (@KensingtonRoyal) January 6, 2016
The Duke and Duchess have released 2 photos to mark Prince George's first day at Westacre Montessori School nursery pic.twitter.com/a5ScewaRJ4

— Kensington Palace (@KensingtonRoyal) January 6, 2016
Do you admire the way the Duke and Duchess are trying to provide a "normal life for their children? Do you think it's possible?
Comments