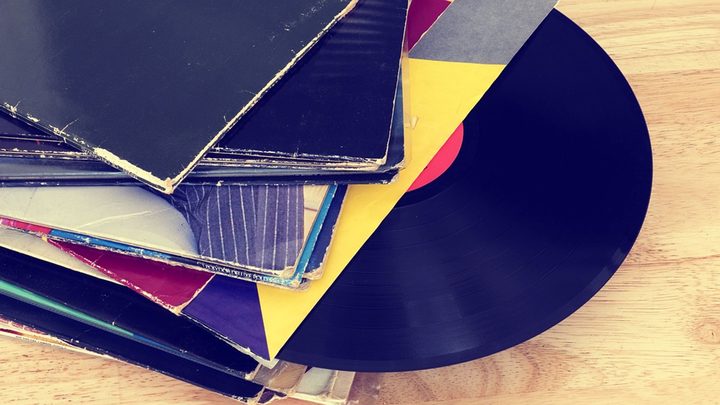 Do you remember buying your first Long Play Record? The design and detail of the cover art, the weight of it in your hand, the crinkle of the wax paper that protected it. There was even a particular smell to vinyl. Then the moment of truth, placing it on the turntable and placing the needle.
No matter how much companies tout the advancements in music technology or that every song is digitally available to you on any web device you own, there still is a magic to listening to LPs. Many must feel the same way because record sales have increased 300-percent since 1993.
Originally records were created as soundtracks for films to be played instead of live music. The first consumer available record wasn't available until 1931 when RCA Victor released Beethoven's Fifth Symphony, which was performed by the Philadelphia Symphony Orchestra.
The most valuable LP is an original 1958 copy of The Quarrymen's That'll Be The Day/ In Spite Of All The Danger. The Quarrymen was the original band of John Lennon, Paul McCartney, and George Harrison along with their friends; drummer Colin Hanton and pianist John Duff Lowe.
The most universally rare record is a gold record that launched into space with the 1977 Voyager Spacecraft called, fittingly, Voyager Golden Record. This album was curated by a committee preceded by Carl Sagan and contained bird and whale songs, spoken greetings in 55 accents and languages, as well as music from Bach, Beethoven, Chuck Berry, Blind Willie Johnson and others.
Speaking of records other than the usual black vinyl; if you have any records that are coloured vinyl than you might be sitting on a rare collectable. Since coloured vinyl degrades faster than black vinyl, these special edition LPs are considered rare and potentially valuable.
LPs are a special way to listen to music and will endear a long as people want their music listening to be a total activity and not just some noise in the background.
What was your first record? What is your favourite record? Do you prefer digital music or LPs?
Comments