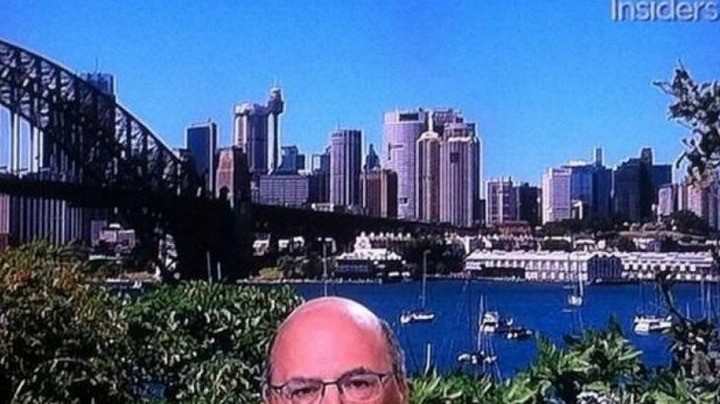 Politicians are used to dealing with all sorts of unexpected drama, but we bet Arthur Sinodinos has never experienced this mishap before.
The Liberal Party member was appearing on ABC Insiders this morning, when he appeared be swallowed up by a sinkhole on live TV.
Mr Sinodinos was half-way through his interview when he suddenly started to disappear from the camera's view, leaving only a bald patch showing on the bottom of the screen.
The pollie didn't miss a beat though and carried on talking abut changes to Senate voting rules as if nothing had happened.
The mishap caught the attention of many viewers who couldn't help but have a laugh at the unfortunate incident.
Some suggested the Liberal was "ducking for cover" after facing hard-hitting questions, while others noted his very politician-like ability to just keep talking and talking and talking…
Catch the video below and tell us: what's your favourite political mishap?
Between Tony Abbott eating and onion and Kevin Rudd getting caught swearing on camera there are just so many to choose from!
#auspol pic.twitter.com/TSoqW9QyMF

— Jackson Gothe-Snape (@jacksongs) March 19, 2016
Comments