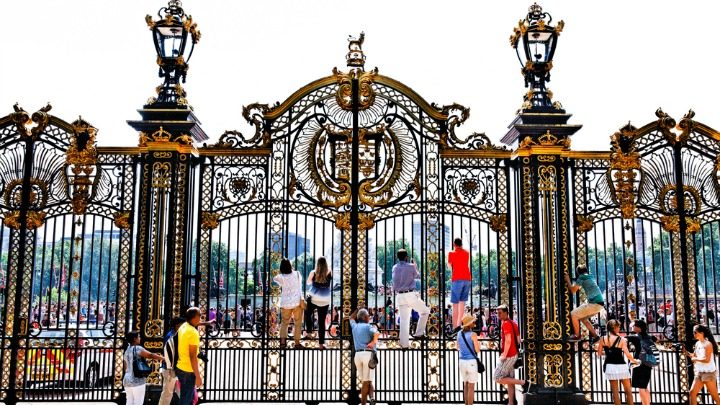 A 41-year-old man has been arrested after he was caught on the grounds of Buckingham Palace by police.
The man scaled the wall of the palace and was roaming free for seven minutes before he was apprehended and taken away for questioning.
The Queen and her husband Prince Philip were home at the time an were alerted to the intruder when he triggered the alarm system at 8:37pm on Wednesday night.
Commander Adrian Usher, head of the Scotland Yard's Royalty and Specialist Protection unit, said: "I'm content that our security measures worked effectively on this occasion and at no time was any individual at risk."
However Princess Diana's former protection officer, Ken Wharfe, said seven minutes was too long for someone to be roaming the grounds.
"It is a hell of a long time. Ten seconds is a long time, a minute is a long time. In 10 seconds you could run 50 yards… into the front door of where the Queen lives."
"Once somebody is over that wall, unless you catch them immediately, there's no telling where they might go.
"This is a massive area and the whole grounds are covered with plants and herbaceous borders.
"It's not an easy task."
It seems the Queen wasn't too put out by the incident however, appearing happy and relaxed as she hosted a garden party for 8,000 guests the following morning.
It's not the first time someone has broken into the grounds.
In 2013, a 37-year-old man managed to get into the main building of the palace and in November last year fathers' rights campaigners climbed onto the roof of the Queen's Gallery.
The most famous breach, however, was in 1982 when unemployed Michael Fagan, 31, reached the Queen's bedroom and talked to her for 10 minutes before the alarm was raised.
Are you a fan of the Queen? Do you remember when Michael Fagan broke into Buckingham Palace?
Comments