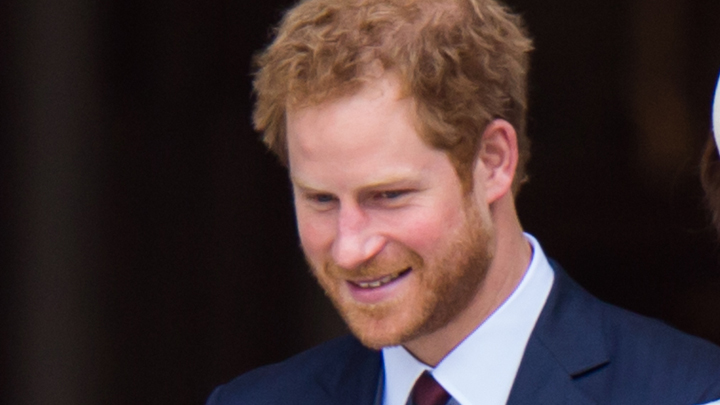 Prince Harry is no stranger to children, with a niece and a nephew, but it's always delightful to see his cheeky side when with other kids as well.
The young royal was pictured blowing a raspberry on his cousin Zara Philips' daughter Mia Tindall, 2, at a charity Polo event.
The toddler was spotted swinging a polo mallet and having a tantrum but it was all over when Uncle Harry came to play. The relaxed 31-year-old is clearly a natural when it comes to children, playfully picking the little girl up and tickling her.
She went back to her mischievous ways once Uncle Harry left, and was spotted upset again.
But it may be a few years before we see Prince Harry become a dad – though the gossip media loves to pair him up with every woman he is seen with.
Asked in the past about wanting children the young prince told People: "There have been moments through life, especially when we do a tour abroad, when I think, 'I'd love to have kids now.' . . . And then there are other times when I bury my head in the sand going, 'All right, don't need kids!' There's no rush. I think . . . I tell you what: There's been times I've been put off having children."
"I've got a couple of mates and being around their children just brings me back down," he said. His main goal at the moment is to be a "fun uncle" to George and Charlotte: "Nobody wants to be boring".
You might remember little Mia Tindall from the Queen's birthday portrait with her grandchildren. She was holding her Nana's iconic handbag very tightly!
Take a look at the cute photos below and tell us, do you think Harry would make a great father?
Comments