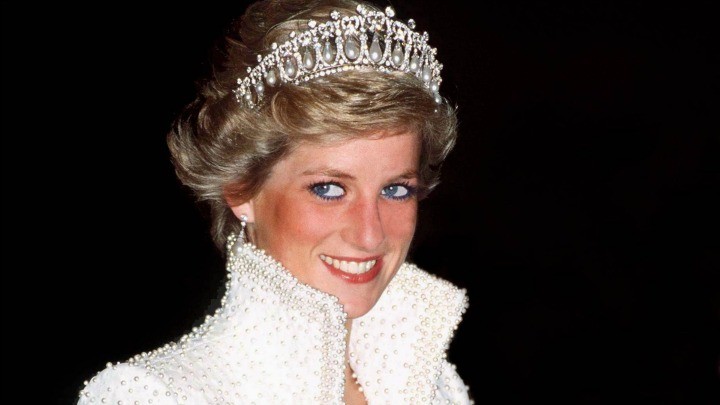 Today would mark Princess Diana's 55th birthday, and if she were still here she would probably be playing with her two grandchildren, Prince George and Princess Charlotte.
The Princess of Wales was a fashion icon, humanitarian, philanthropist, the people's princess and most of all, mother.
If she saw Prince George, he would surely remind her of her youngest son, Prince Harry, now 31.
It's been more than 18 years since the Lady Diana tragically died in Paris after a car crash at just 36.
Her boys, William and Harry, have become wonderful role models that have vouched to keep her memory alive.
Harry went to the Royal Military Academy Sandhurst and was later commissioned as a Cornet into the Blues and Royals of the Household Cavalry Regiment, serving temporarily with his brother, and completed his training as a troop leader. In 2007–2008, he served in Helmand, Afghanistan and later returned to Afghanistan for a 20-week deployment in 2012–2013 with the Army Air Corps.
On 6 March 2014, Prince Harry launched Invictus Games, a Paralympic-style sporting event for injured servicemen and women, which was held on 10–14 September 2014.
William obtained a degree from the University of St Andrews and spent parts of a gap year in Chile, Belize, and some parts of Africa. In December 2006, he completed 44 weeks of training as an officer cadet, being commissioned in the Blues and Royals Regiment.
In April 2008, he qualified as a pilot (earning his wings) by completing pilot training at Royal Air Force College Cranwell. He then underwent helicopter flying training in order to become a full-time pilot with the RAF Search and Rescue Force in early 2009. His more than seven-and-a-half years of full-time service with the British Armed Forces ended in September 2013.
William married Catherine Middleton, on 29 April 2011 at Westminster Abbey. Hours prior to the event, he was created Duke of Cambridge, Earl of Strathearn, and Baron Carrickfergus. Their first child, Prince George of Cambridge, was born on 22 July 2013, and their second, Princess Charlotte of Cambridge, was born on 2 May 2015.
In honour of what would have been Princess Diana's 55th birthday on July 1, we're taking a look back at some of the sweetest moments captured on camera…
Playing with William and Harry at home in Highgrove.
Princess Diana carries Harry on her shoulders at Highgrove.
The Prince And Princess Of Wales Meeting School Children During A Trip To Alice Springs.
Prince Charles, and Princess Diana leave St Mary's Hospital in Paddington with Prince William as a baby.
Princess Diana in Hong Kong wearing a pearl and diamond tiara which was a wedding gift from the Queen.
Diana, with her sons, Prince William and Prince Harry, at the piano in Kensington Palace.
Diana at Neves Bendinha, an ICRC Orthopaedic Workshop In Luanda, Angola, in 1997.
Diana Princess of Wales at a desert picnic in Saudi Arabia in November 1986, during the Royal tour of Saudi Arabia.
The family spending time together.
Prince Harry Sticking His Tongue Out Much To The Suprise Of His Mother, Princess Diana At Trooping The Colour With Prince William, Lady Gabriella Windsor And Lady Rose Windsor Watching From The Balcony Of Buckingham Palace.
The Princess Of Wales With Her Two Sons, Prince William And Prince Harry On A Chair-lift During A Ski Hloiday In Lech, Austria.
Prince Charles and Diana, Princess of Wales with their sons Prince William & Prince Harry in the wild flower meadow at Highgrove.
The princess spends a holiday with her family and the Spanish royals at Marivent Palace, Majorca, August 1987.
Princess Diana with her two boys standing in front of the Wetherby School on Harry's first day.
Princess Diana With Her Son Prince Harry At Their Country Home Highgrove House.
The royal couple during their official tour to Ayers Rock, Australia.
Diana with William and Harry on a chair-lift during a ski holiday in Lech, Austria, in 1991.
Prince William arrives with Diana, Princess of Wales and Prince Harry for his first day at Eton College on September 16, 1995 in Windsor, England.
The official portrait of the royal family on The Day of Prince William's Confirmation At Windsor Castle. Photo taken in the White Drawing Room. Left to Right front – Prince Harry, Princess Diana, Prince William, Prince Charles, Queen. Left to right back – King Constantine, Lady Susan Hussey, Princess Alexandra, Duchess Of Westminster (Natalia Grosvenor) and Lord Romsey.
Which photo do you like best?
Comments