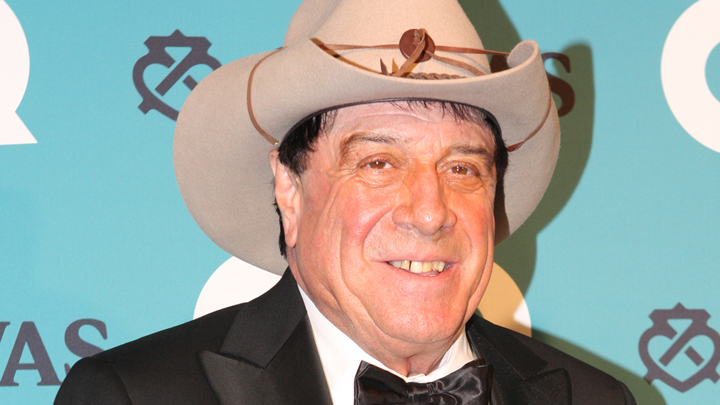 It's scary to think how close Australia came to losing one of its greatest music geniuses, however some new photos have given fans reassurance Molly Meldrum is feeling much better.
Spotted out and about in Melbourne in a John Lennon shirt and colourful board shorts, Molly looked well and as able to walk unassisted.
It's a far cry from his condition just a few weeks again, when the veteran music journalist fell in Bangkok. He dislocated his shoulder and fractured ribs, and has since revealed his arm was so badly damaged it swelled to twice its normal size.
"I looked like the Elephant Man," Meldrum told News Corp.
"It was black and blue. I was in so much pain I knew something was horribly wrong.
"The doctors told me the damage was so big they might have had to amputate my arm. Thankfully it's gotten better."
Meldrum also says he has stopped drinking vodka since it happened.
"I was getting more and more stressed and I was in so much pain. I had a few vodkas, and that made me more stressed," he said.
"So I've put a bottle of vodka up in my kitchen to remind me not to drink vodka. No vodka, no stress".
Take a look at the pics and tell us your thoughts.
Molly Meldrum pictured in Melbourne after horror Thailand accident https://t.co/7yDYATEq6m pic.twitter.com/3VWjp4u6wZ

— Daily Mail Australia (@DailyMailAU) February 20, 2016
Molly Meldrum pictured in Melbourne after horror Thailand accident https://t.co/7yDYATEq6m pic.twitter.com/3VWjp4u6wZ

— Daily Mail Australia (@DailyMailAU) February 20, 2016
Molly Meldrum says he's glad to be back home in Melbourne after his horror holiday in Thailand. @NickMcCallum7 https://t.co/kb5WXiL006

— 7 News Melbourne (@7NewsMelbourne) February 19, 2016
Comments