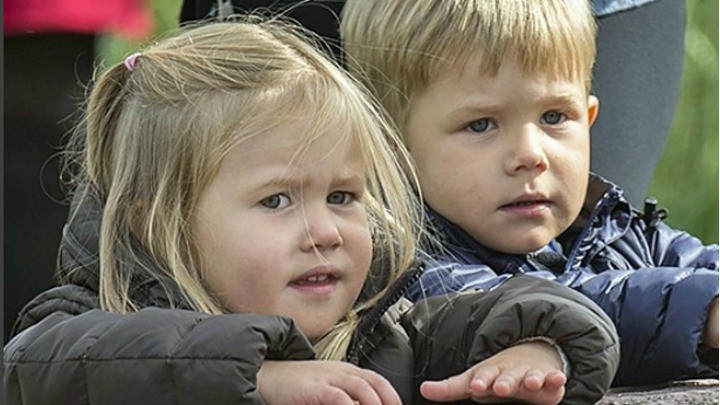 It seems like moments ago we were celebrating the announcement that Crown Princess Mary, Australia's very own princess, was having twins – and now, here they are, five years old!
Prince Vincent and Princess Josephine celebrated their birthday yesterday in Denmark, but the official photo released by the royal family of Denmark had a distinctly Australian feel!
Happy 5th birthday Prince Vincent and Princess Josephine! https://t.co/sI8kCGNgvn pic.twitter.com/d0yC95Pn6v

— HELLO! (@hellomag) January 8, 2016
The family visited Australia over Christmas, visiting Bonorong Park Wildlife Centre in Tasmania, where this photo was most likely taken.
Hello! magazine reports that this year, Mary broke with the tradition of hiring a photographer for the official birthday portraits and stepped behind the camera herself. Each of the twins has their own birthday portrait, which, judging by the warm clothing, was taken back home in Denmark.
Happy 5th #BirthdayPrinceVincent and Princess Josephine! Doting mum Princess Mary of D… https://t.co/URCHx73RWB pic.twitter.com/vZdIOOTald

— Billye Risko (@Billye772) January 8, 2016
Prince Vincent of Denmark who turns 5 today in a special photo released for his birthday (pic kongehuset.dk) pic.twitter.com/d8DREHS24v

— Factually Royal (@factually_royal) January 8, 2016

The twins are the youngest of Mary and Frederick's four children.
Join us in wishing Princess Josephine and Prince Vincent a happy fifth birthday! Don't you love their sweet smiles? Are you pleased to see Mary chose to include an Aussie icon in their official picture?
Comments